Despite the fact that our An-124 Ruslan surpasses the American strategic military transport aircraft Lockheed C-5 Galaxy in some tactical and technical characteristics, it still turned out to be an outsider. The thing is that the Russian aviation industry does not have the opportunity to modernize the design of the machine due to "complicated" relations with Ukraine. While the United States has already managed to improve its version of the aircraft to the C-5M Super Galaxy.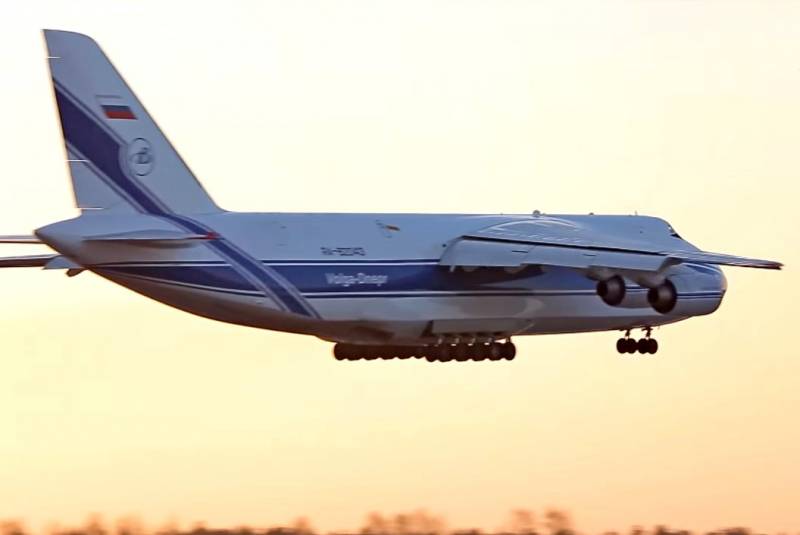 An-124 Ruslan is a Soviet military transport aircraft that made its first flight in 1982. Its production was simultaneously conducted at two plants - in Kiev and Ulyanovsk. A total of 56 cars were assembled. At the moment, 36 An-124 remained in Russia, however, due to the lack of the possibility of cooperation with the Kiev plant, about half of them have already become donors.
The American Lockheed C-5 Galaxy made its first flight in 1968. It surpasses the An-124 in speed, but inferior to the latter in flight range and carrying capacity. A total of 131 cars were produced. At the moment, the United States has 60 C-5 Galaxy aircraft and 31 modernized C-5M Super Galaxys at its disposal, which puts our Ruslan in an unenviable position.
As for the future of the domestic military transport aircraft, it is rather "vague". So, in June 2018, Lieutenant General V. Benediktov, commander of the transport aviation of the Russian Federation, mentioned that the country is actively considering options for the independent resumption of production of the An-124. However, a month later, the CAST Director Ruslan Pukhov expressed doubts about this. In turn, the head of the Ministry of Industry and Trade D. Manturov said that the issue of replacing Ruslan is currently being worked out. True, the process may drag on until the end of the 2040s.