Late in the evening of April 21, 2019 in the Aircraft Building District of Kazan (Tatarstan) on 107A Pestelya Street, a terrible tragedy occurred. In a fire in a private house, six people were killed, including three children. The whole family living there died. About it informs GU EMERCOM of Russia in Tatarstan.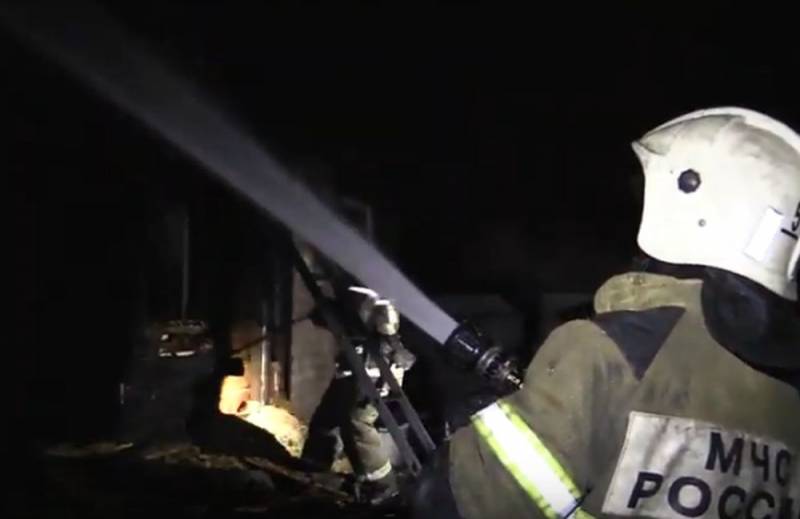 Firefighters reported that at 23:33 Moscow time they received a message that a one-story private house measuring 10X10 meters was on fire at the indicated address. A family of six lived in it: the owner of the house (born in 1955), her daughter (born in 1983), her daughter's husband (born in 1985) and three of their children (boy 11 years old, boy 9 years old and 9 months old girl).
To extinguish the fire, 46 people and 13 units were involved.
equipment
. In the process of extinguishing, the bodies of all of the above people were discovered. April 22, 2019 at 00:22 Moscow time. the fire was localized on an area of ​​100 square meters. m. At 00:25 Moscow time. open burning was eliminated. Rescuers specified that the bodies of the dead were found between 23:53 to 01:10 Moscow time.
After that, investigators of the State Fire Supervision and specialists of the forensic institution of the Federal Fire Service "Test Fire Laboratory in the Republic of Tatarstan" began to work at the site of the fire. The most likely cause of the fire is called an electrical failure, but other versions are also checked.