By the morning of April 22, 290 victims of a series of explosions in Sri Lanka were known. Earlier it was said about 262 dead and 500 injured. Police, meanwhile, have already found and arrested the suspects.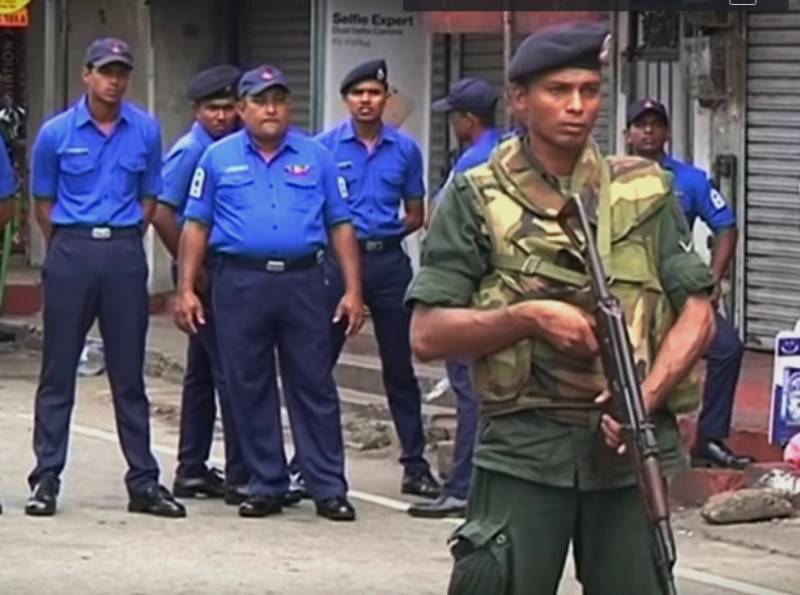 Among the dead - not only the residents of Sri Lanka, but also foreigners - citizens of the United States, Japan, Britain, Denmark, China, Pakistan, Turkey and several other states. The Embassy of the Russian Federation in Sri Lanka reported that there are no citizens of the Russian Federation among those affected by terrorist acts.
Recall that on Sunday, April 21, a series of eight terrorist acts took place in the island state of Sri Lanka. Powerful explosions thundered in the Catholic churches of the island, popular hotels, and then in one of the residential areas of the country's capital Colombo.
The attacks were organized just on the day of the celebration of Easter by Sri Lankan Catholics. Recall that Christians make up about 10% of the population in Sri Lanka, mainly Catholics. The vast majority of the population of the island are Buddhists, but there are also Hindus and Muslims.
Currently, the special services of Sri Lanka are investigating all the circumstances of the tragedy. It is known that the police arrested 24 people suspected of involvement in the organization and implementation of terrorist acts.
Sri Lankan Defense Minister Dinendra Ruvan said the perpetrators of the terrorist attack have been identified.
It turned out that at least two explosions were carried out by suicide bombers. It has already been established that a man named Mohamed Azzam Mohamed has registered at one of the hotels. Apparently, it was he who then blew himself up.