Ukrainian activist, participant of the Maidan, Yuri Kasyanov published the first data of exit polls in the presidential race. And although the publication of such data before the closure of polling stations is prohibited, we, being not the Ukrainian media, will allow ourselves to do this.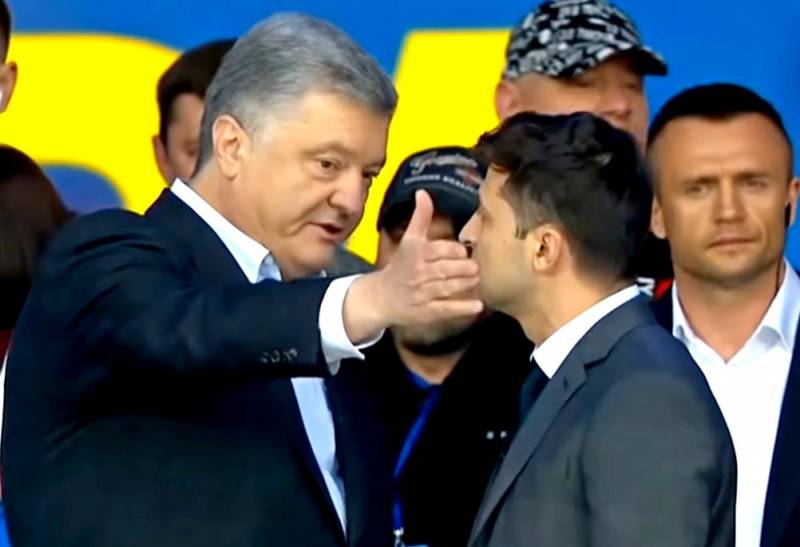 So, according to the first data, Vladimir Zelensky is gaining 75,8% of the vote. The current president loses to the opponent more than three times. Poroshenko receives 24,2% of the vote.
At the same time, Zelensky's headquarters informs about even higher numbers. According to him, at least 78% of Ukrainian citizens voted for the comedian, while Poroshenko barely reaches 18%.
At 11 p.m. local time, 17,66% of the population voted in the presidential election. The highest turnout in the Nikolaev region is 23,35%, the lowest in Ivano-Frankivsk - 10,81%.
The candidates themselves voted about an hour ago. At the same time, before visiting the polling station, Peter Alekseevich went to a liturgy at St. Michael's Cathedral in Kiev. And Vladimir Zelensky after the vote read out to the journalists an excerpt from the song of the rap artist Eminem.