Ukrainian experts in the field of aviation industry sound the alarm. The pride of the Soviet Union, which went to Ukraine after its collapse, the Antonov enterprise literally dies before our eyes. The work of generations of Soviet citizens who invested their talents, labor, health in the development of domestic aviation - literally in 12 years, "effective managers" in their Ukrainian variation lowered into the toilet. Anatoly Vovnyanko, the former deputy general designer of the once successful manufacturing giant, writes about this bitterly.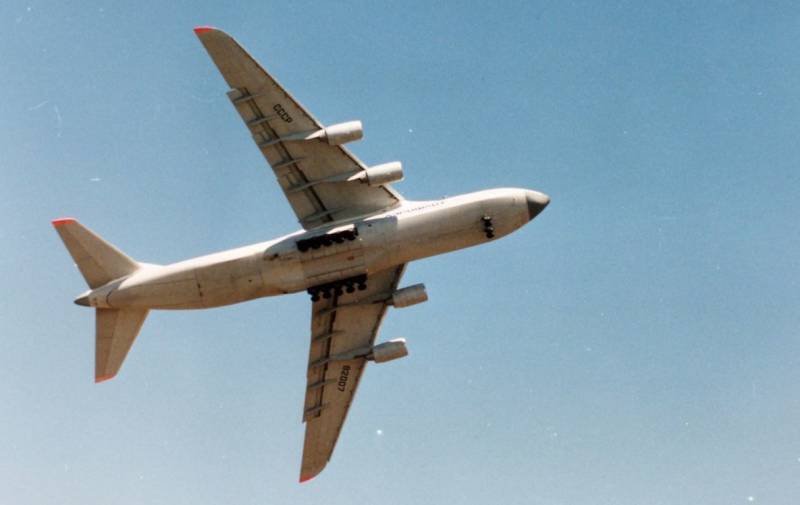 In 2014, Ukrainian President Petro Poroshenko banned all types of cooperation with the Russian Federation in the military
technical
sphere. Antonov, which went to Ukraine, was left without a traditional Russian market and at the same time without Russian-made components. In different models of the aircraft manufactured by him, their percentage ranges from 30 to 70 percent. Needless to say, the Ukrainian "import substitution" remained only in words in the face of a state budget deficit and dependence on Western credit tranches?
From the middle of the two thousandth, Nezalezhnaya stopped actually developing new aircraft, producing piece copies by order. Since 2015, Antonov has ceased unit production, and in 2016 he did not produce a single aircraft. According to Anatoly Vovnyanko, the widely advertised Ukrainian propaganda An-178 and An-132D are the so-called demonstration aircraft. According to their technical characteristics, they are modifications developed 15, or even 20 years ago, by the designers Antonov and Balabuev An-148 and An-26. They are not competitive with similar products of the modern aviation industry of the United States of America, the European Union, China and the Russian Federation. At the technological level, Independent in terms of aviation production remained in the 20th century.
Through the efforts of the Ukrainian authorities, traditional sales markets for Antonov were closed, and he had neither the strength nor the opportunity to enter new ones. Ukrainian specialist Vovnyanko rightly points out the role of the company's management in the appalling situation of the once successful aircraft manufacturer. According to him, the company's leadership appoints exclusively incompetent and avid managers with experience in the automotive and tractor industries who can only tell beautiful stories about the bright future of the enterprise to journalists on camera. Anatoly Vovnyanko sadly concludes that 12 years of "effective" Ukrainian management were enough to ditch the Antonov enterprise in Ukraine (and the entire former USSR).