The Russian company Promservice is working on a transport aircraft with ultra-short take-off and landing. This became known to the agency TASS. The program is managed by the Advanced Research Foundation (FPI). To date, the developers have prepared an advance project, and have already begun the construction of the first demonstration aircraft.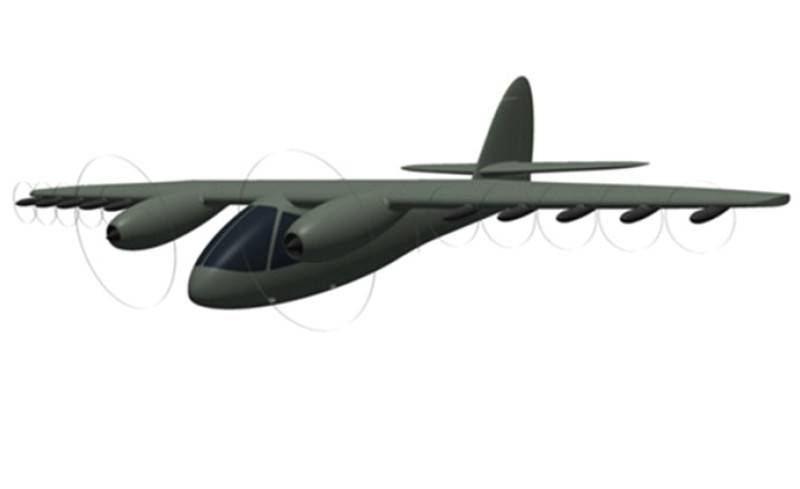 The main feature of the device is the implementation of ultra-short take-offs and landings. It is reported that the maximum take-off and run length of the aircraft will be only 15 meters. This result will be achieved thanks to the active airflow pattern of the wing. It consists of ten propellers distributed along the leading edge of the wing, which catch the air flow, thereby increasing the lifting force. The aircraft will be able to reach a speed of 250 kilometers per hour, and the payload mass will reach 500 kg. Flight range will exceed 1000 km.
The device will be able to take off, land and the flight itself in a fully automatic mode. A hybrid powerplant was chosen as the engine.
The FPI said that the first flight of the demonstration aircraft is scheduled for 2022. It is assumed that the device will be in demand in the structures of the Ministry of Defense and the Ministry of Emergencies of the Russian Federation.