On April 18, 2019, it became known that the White House delegation headed by Fiona Hill arrived in Moscow with an unannounced visit. She is director of the Russia and Eurasia affairs of the United States National Security Council and also an adviser to US President Donald Trump (Special Assistant). Officially, neither the American nor Russian authorities report the fact of the visit and the purpose of the trip.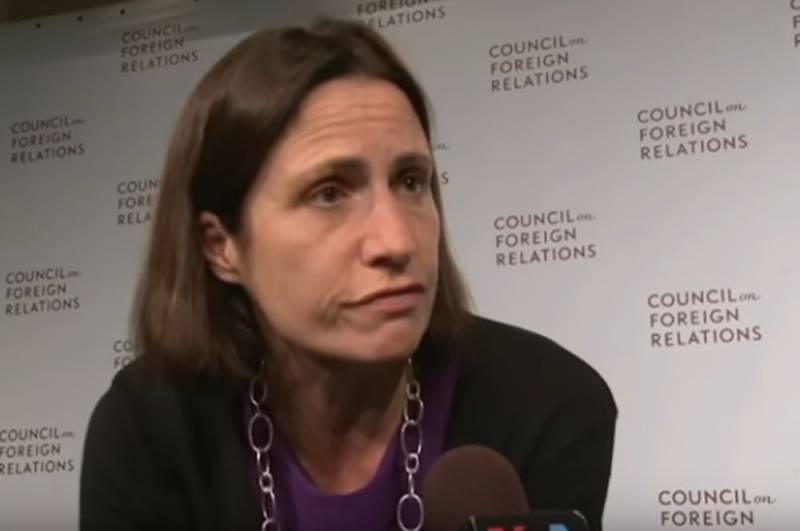 However, it is known that Hill will hold talks with representatives of the Russian Foreign Ministry and the Russian Security Council. This publication reports
Kommersant
, according to which Hill has repeatedly flown to Russia with similar visits. Moreover, the US Administration has always insisted that its visits should not be advertised or covered in the media. So little is known at all about all her previous visits.
It should be noted that Hill is Anglo-American. Born in England in 1965 and was a British subject. In the 90s, she married an American and became a US citizen. In the USA and in the West as a whole, it is considered a recognized expert in Russia. He speaks Russian and French. It is Hill who claims that pre-revolutionary Russia is the birthplace of the ideology of terrorism. It was she who suggested that the US administration appoint Arnold Schwarzenegger ambassador to Russia so that Russian leader Vladimir Putin could communicate in German.
She is the author of at least three books about Russia, she studied Soviet and Russian history. One of the books ("Putin: an operative in the Kremlin") is biographical and is dedicated to the president of Russia. Hill even studied at the Maurice Thorez Moscow Institute of Foreign Languages. And from 2006 to 2009 she worked for American intelligence. Repeatedly spoke in the media criticizing Russia and personally Vladimir Putin. In 2018, she told the Russian ambassador to the United States, Anatoly Antonov, that "everything is likely to become much worse before it can get better."