The Advanced Defense Engineering Agency (DAPRA) of the USA completed the development and conducted the first water tests of the multi-purpose sea drone ACTUV, which the media managed to call the "submarine hunter".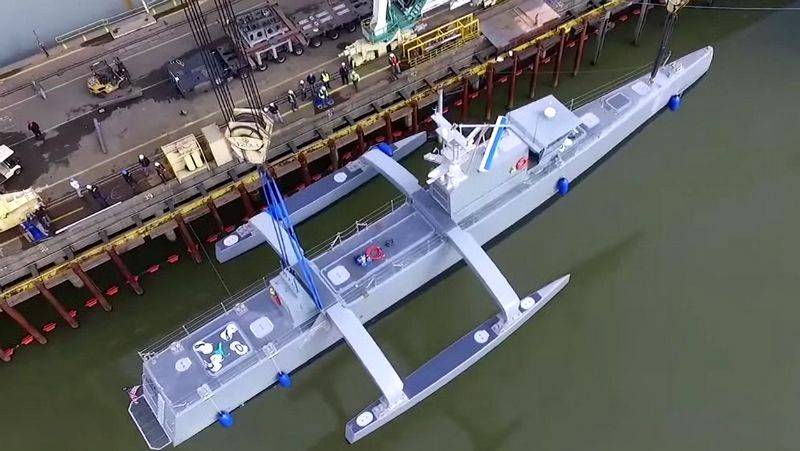 In fact, in addition to detecting low-speed enemy submarines, which is the main task of an autonomous boat, the new development will also be used to transport small cargoes and search for sea mines. Work on the creation of the boat began in 2010. According to available information, the ACTUV marine drone is capable of speeds up to 27 knots.
DAPRA completed its portion of the project and transferred ACTUV to the US Navy's Research and Development Administration (ONR). The Office will conduct a series of tests of an autonomous boat and carry out its final "sharpening" under the requirements of the US Navy, at the request of which a sea drone was created.
All tests are planned to be carried out during 2018 in such a way that ACTUV is accepted for service by the end of the year. The video test of the "submarine hunter" is available for viewing on the channel of the Agency for Advanced Defense Engineering of the United States.
Photos used: https://timesofsandiego.com