UAZ "Loaf" last year celebrated its 60th birthday. Produced since 1958, the car practically did not change its appearance, which in itself is already a kind of record in the world of the automobile industry. And today the Ulyanovsk Automobile Plant continues to delight brand fans with new modifications of the legendary off-road vehicle.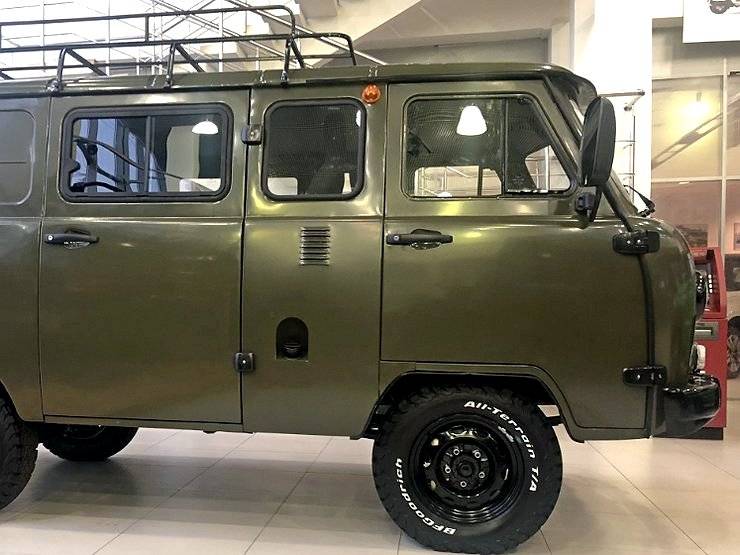 As it became known
Rossiyskaya Gazeta
, the country's dealerships received a new version of the UAZ "Combi", which received the name "Trophy". The car is designed for hard off-road. Anyway, her
technical
"Filling" speaks of this precisely.
"Loaf" received a permanent four-wheel drive and axles of the type "Spicer" with differential lock. The seats in the passenger compartment are upholstered with durable water-repellent fabric, and even their heating is available as an option. In addition, the car was "shod" in off-road tires of BFGoodrich firm R16 225/75 with a deep tread. An expeditionary luggage carrier was installed on the roof of the UAZ, where you can climb the stairs located on the back door.
For the basic version, the manufacturer will ask for 656 rubles, while the maximum configuration will cost 900 rubles already. However, there are not many equal pedestrians for this car in Russia. It is expected that the new "Loaf" will be in demand among lovers of hunting, fishing and outdoor recreation.