Russian businessman Oleg Deripaska said he was ready to give up control of the GAZ Group. He can use the same scheme that was applied to En +.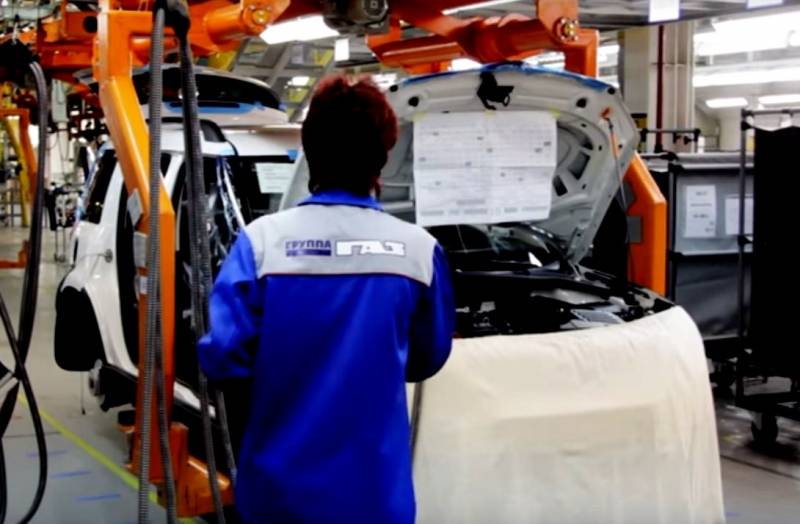 During a visit to the GAZ plant in Nizhny Novgorod, Oleg Deripaska gave his assessment of the prospects for the development of this enterprise and the presence of its products on the market.
According to the businessman, because of American sanctions, the GAZ Group was in a critical situation. Banks put pressure on her, many former partners refuse to cooperate, because they fear that they will also be on the sanction lists.
For example, Volkswagen, which was about to buy a stake in GAZ Group, was forced to suspend negotiations and so far abandon this decision. And this is understandable, because the concern does not need problems with the United States. In addition, discussions on the supply of Volkswagen diesel engines for Gazelles manufactured at the GAZ Group enterprise were also suspended.
Recall that sanctions against the oligarch Oleg Deripaska and the structures under his control were introduced by the US Treasury a year ago - in the spring of 2018. Deripaska was considered a representative of the close circle of Vladimir Putin.
Following the imposition of sanctions, Deripaska decided to lower his stakes in Rusal, En + and Eurosibenergo. This decision had a positive impact on the fate of companies - at the end of January 2019, the United States lifted sanctions against these structures. But Oleg Deripaska himself remains on the sanctions list, so now he was thinking about how to reduce his share in the capital of GAZ Group.