Just recently, many Russian media outlets patriotically recounted how the Americans made Russian Aluminum precisely Russian aluminum. Now, the Russian United Company (OK) Rusal modestly reports that together with the American holding Braidy Industries Inc. wants to create a joint venture (JV) for the production of rolled products in the United States.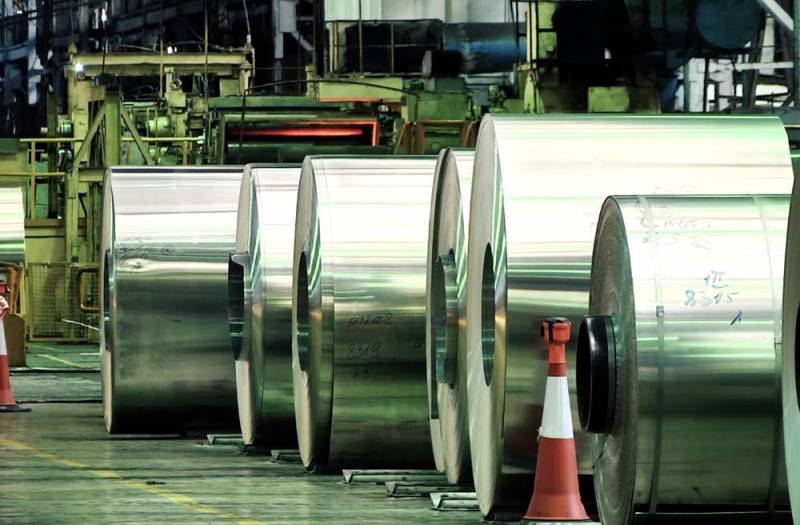 Flat products are in high demand in the American automobile industry. Especially after US President Donald Trump has been busy with duties. Therefore, in Ashland (Kentucky, USA), a corresponding plant may appear. This is stated in the official message, which is posted on the Rusal website.
It should be noted that Rusal (the trading code on the Hong Kong Stock Exchange 486, on the Moscow Exchange RUAL) is one of the largest aluminum producers in the world. In turn, the American holding Braidy Industries Inc. owns Veloxint (a developer of lightweight products based on solutions created at the Massachusetts Institute of Technology) and NanoAl (developing materials based at Northwestern University).
It is clarified that in exchange for investments, Russian Rusal will receive a 40% stake in the joint venture, and the American holding Braidy Industries - 60%. At the same time, a whole pool of credit organizations are ready to provide financing, in addition, part of the funds will be raised in financial markets. What specific investments on the part of Rusal are in question are not specified.
It is emphasized that "ultramodern equipment from the best manufacturers" will be installed at the plant and the enterprise will become a serious competitor in the market. Its design capacity will be 500 thousand tons of hot rolled strips and 300 thousand tons of finished products of cold rolled per year. Moreover, the cold rolled mill will be able to produce sheets with a width of 104 inches (264,16 cm), these will be the widest cold rolled sheets in the United States. Rusal will supply aluminum for this plant (both in flat ingots and primary metal) from the Taishet aluminum plant, its construction is currently underway in Siberia.
Deliveries of value-added products ("VCP") to the new Kentucky rolling mill are in line with Rusal's intentions to increase the share of VCP in the structure of production and sales
- said in a statement.
So far, all these are just the intentions of the parties. But the appearance of legally binding documents is expected in the second quarter of 2019. Then the project will begin.