On April 14, 2019, State Duma deputy Vitaly Milonov announced the incident that happened to him the day before in St. Petersburg. According to him, in the evening, April 13, 2019, he was attacked by unknown persons who beat him with a door.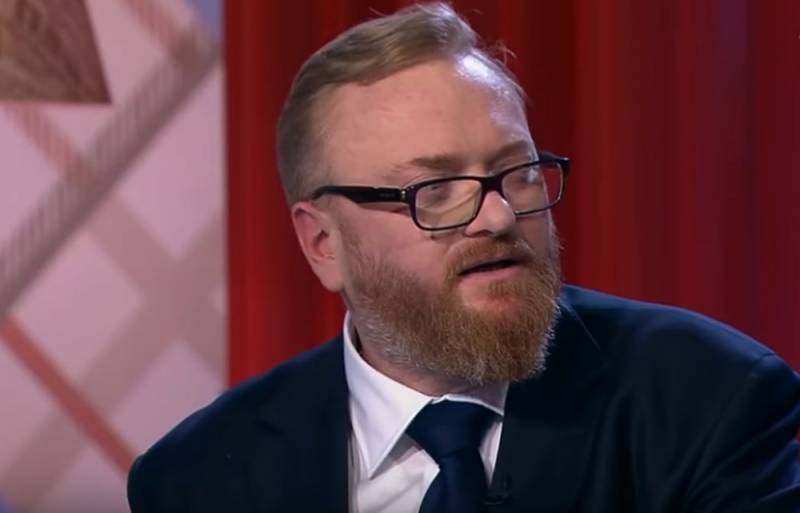 Details of the incident, the parliamentarian reported
Channel Five
. Milonov said that he had specially arrived at a special parking lot (penalty parking lot), where incorrectly parked cars were being taken in order to help a friend from whom the car was evacuated. That is, Milonov, not being a lawyer, decided to use his official position and "wave the crust" of the deputy.
Milonov said that he had a conflict with tow trucks, who refused to show their documents and allegedly attacked him.
It's just gopniks, some drunken bandits are sitting, hiding behind the name of St. Petersburg
- said Milonov, actually insulting and blaming people, and at the same time humiliating their human dignity.
Perhaps Milonov thinks that he can behave this way, since he has "magic cardboard". But we are more interested in what the colleagues of the deputy from the State Duma commission on ethics think.
Milonov emphasized that the "attackers" tried to beat him with the door, and also demanded money. He somehow forgot that the work of evacuating a vehicle costs money.
However, in the video published on the network, it is clearly visible and heard that no one beat Milonov. Nobody touched his finger, but his tantrum is perfectly audible.
Why are you hitting me with the door? Did you see me coming in?
- shouted the deputy.
At the same time, the employee of the penal parking reported that Milonov himself hit the door with a closer, which he himself did not hold. Moreover, the door with the closer does not close immediately, but smoothly, when a person has long passed. And the explanations of the penalty officer look logical, because this is not an expensive restaurant, where there is a specially trained employee who holds the door.
After that, Milonov turned to the police, adding to the "beating" with the door, serious damage inflicted on a friend's car.