Three unique atomic submarines of Project 941 Shark, Arkhangelsk, Severstal and Dmitry Donskoy, inherited from the Soviet Union of Russia. These are the largest and most powerful submarines in the world, easy to control and capable of carrying up to 20 missiles with ten warheads each.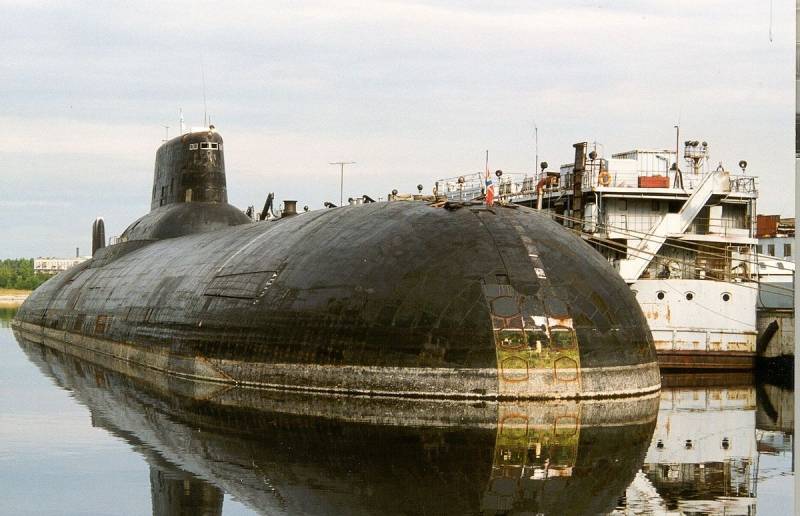 Their fate is sad: the first two have an open-hearth furnace, since the "accountants" from the Ministry of Defense with calculators say that it is "expensive" to keep them. "Dmitry Donskoy" is still serving, but if something extraordinary does not happen, they will cut it into metal.
In defense of the unique submarines, retired Admiral Vladimir Komoyedov spoke:
I would like to express the hope that the decision to dispose of two submarines has not yet been made, and if it is, it will be reviewed. I would even develop a modernization plan.
Are there any chances for a miracle of Soviet
equipment
in modern Russia?
Modernization
Sharks can be converted as a powerful platform for two hundred cruise missiles: Zircons, Onyx and Caliber. Three huge submarines are 600 cruise missiles that can be kept within the reach of a potential enemy. Recall that the United States did not fear the threats of our "Zircons" just because Russia does not have enough carriers for them, which we
told earlier
. By the way, the Americans themselves have already done something similar by converting their Ohio into Tomahawk carrier platforms, with 154 cruise missiles on each of the four nuclear-powered ships.
Critics of the Sharks modernization project point out the high cost; per year, the content of one cruiser comes out to about 300 million rubles. The argument against investing in your own nuclear shield is simply amazing and very cynical against the background of other expenses of Russian state-owned corporations. For example, it is known that in just four years, RUSNANO spent about a billion rubles only on its fleet: in 2010 - 221,47 million, in 2011 - 248,44, and in 2012 - 198,82 million.
It turns out that the Chubais team's machines alone cost the country during the indicated period, almost like keeping the "Shark" in combat formation. In addition, opponents of the modernization of submarine cruisers are silent that such a program would seriously stimulate the development of the domestic defense industry. It should be recalled that in the development of "Sharks" about a thousand enterprises of the USSR were involved.
Conversion
For the first time, the idea of ​​using military nuclear powered ships in the national economy came to our heads in the mid-nineties. In 1995, a nuclear submarine of Project 671RTM transported a load of potatoes to Yamal. In 1999, the Russian Security Council approved the conversion of two Sharks into ore ore carriers for the Norilsk Nickel, capable of transporting up to 10 tons of payload per flight. Then the implementation of such an unusual project did not reach.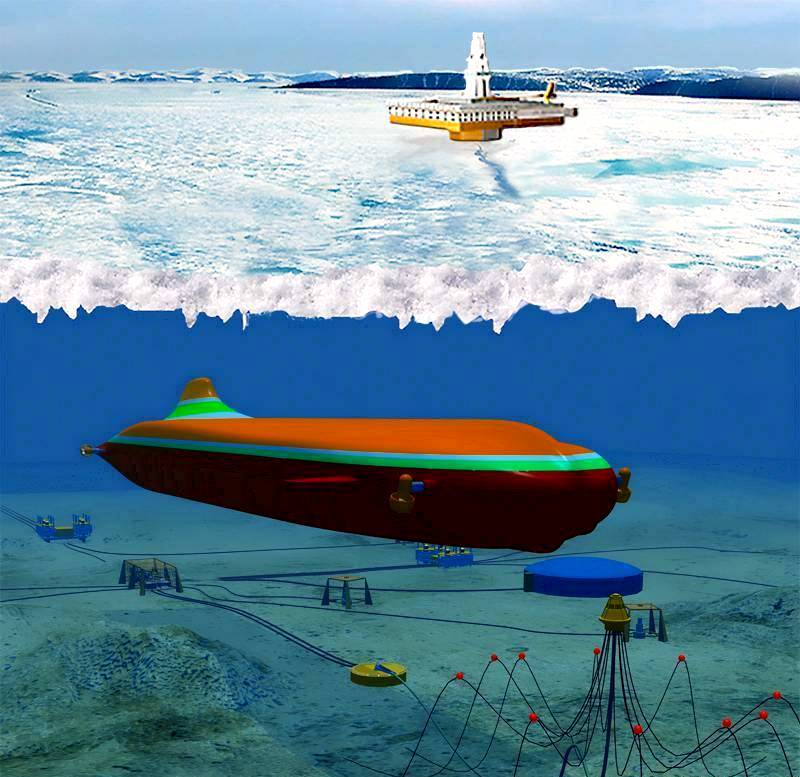 Today, at the International Arctic Forum held in St. Petersburg, Mikhail Kovalchuk, the head of the Kurchatov Institute, proposed to create a submarine that will deliver gas from underwater fields to large hubs:
I would suggest such a thing, if we are talking about the creation of mining underwater complexes, why not think about underwater transportation? Imagine what we are doing underwater gas carrier: the hull of a submarine with a nuclear engine.
Nothing was said directly about Sharks, but if not Sharks, then who? Creating from scratch a civilian underwater gas carrier on our own today is very problematic.
The third, most likely option, if the "accountant" prevails, is the disposal of unique submarines. Actually, three submarines already suffered such a fate - they were cut into metal from 2005 to 2009.