Recently we
told
how Belarus wanted to increase the tariff for pumping Russian oil (transit) through its territory by 23% from May 1, 2019. And now, the president of Belarus, Alexander Lukashenko, has accused Russia of "twisting" his hands and declares that he will be forced to close oil pipelines and oil product pipelines for "urgent" repairs to improve the environment.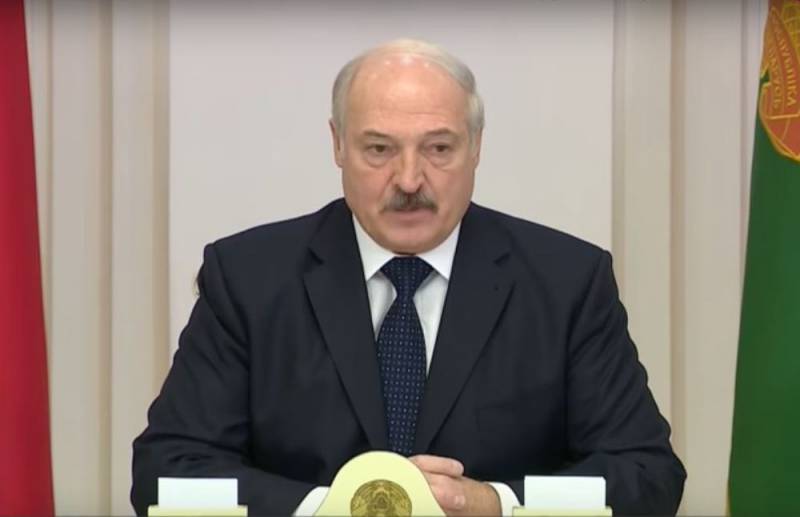 And we would have to close these pipelines for repair for several days. But we didn't do that. We understood that this would harm the Russian Federation
BelTA quotes the words of the Belarusian president.
Lukashenko said that in connection with this, he instructed the relevant organizations to work in emergency mode. However, the issue of repairing oil pipelines and oil product pipelines is openly on the agenda.
If you need to put in repair oil pipelines and oil pipelines that go through Belarus, install and repair. Because the good that we do for the Russian Federation, it turns into us constantly evil. There they are already insolent to such an extent that they begin to twist our hands
- added Lukashenko.
It should be noted that in this case, it is not Moscow that twists the hands, but quite the opposite. After all, the Belarusian "comrades" turned to Transneft with a proposal to review the cost of transit recently, on April 5, 2019. The tariff approval procedure (planned and unscheduled) is spelled out in the corresponding intergovernmental agreement, which has been in force since 2010. So the actions of Minsk are more like primitive blackmail.
It should be recalled that Belneftekhim justifies the increase in the tariff by the fact that it is supposedly the lowest among oil transit countries, as well as concern for the environment of Belarus. At the same time, forgetting that Minsk receives Russian oil for subsequent processing and resale of oil products also not at space prices.