Residents of Yekaterinburg heard a loud explosion in a multi-storey residential building located at the intersection of Pavel Shamanov and Anatoly Mehrentsev. After the explosion, a fire broke out.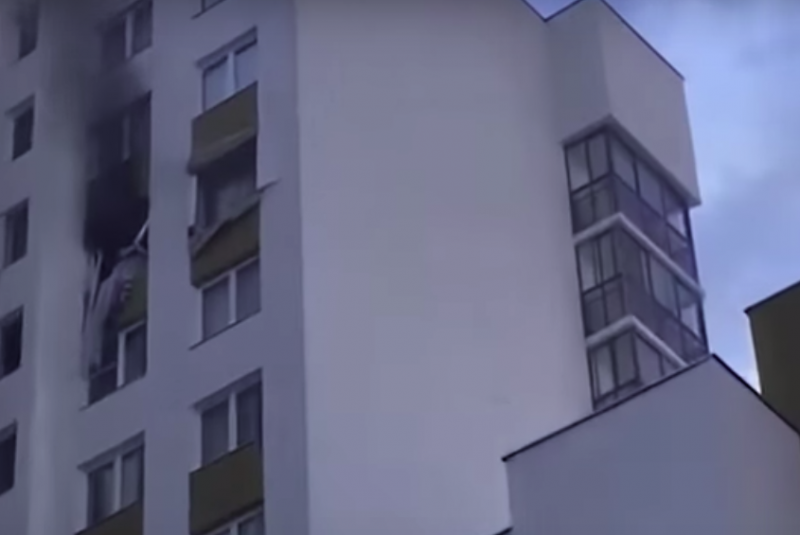 The first to report the incident were eyewitnesses on the Vkontakte social network, posting a corresponding video. According to their testimonies, double-glazed windows that fell right on the road flew in a 17-story building. Citizens immediately called emergency representatives.
Soon the scene was cordoned off, and the fire was eliminated. It turned out that a fire broke out in one of the apartments located on the fifteenth floor.
According to the website of the channel
"Star"
with reference to the head of the press service of the Main Directorate of the Ministry for Emergencies in the Sverdlovsk Region, Natalya Zyryanova, people had to be evacuated from the affected entrance. This is twenty people, including eight children.
Zyryanova added that two residents - a man and a woman - were injured in a fire and were taken to one of the hospitals in the city.
During the elimination of fire, eight units of special
equipment
and more than ten people. A fire fighting operational headquarters was deployed at the site
- She clarified.
After the fire was eliminated, the evacuees managed to return to their apartments. However, investigators and fire investigators continue to work at the scene of the incident to establish the causes of the disaster.