The Islamists entrenched in Tripoli and supported by the US and UN continue to radiate optimism and create useless documents. Recently we
Reported
, like the troops of parliament, represented by the Libyan National Army (LNA) under the direction of Field Marshal Khalifa Haftar, in just a few days of the offensive they blocked the country's capital from land.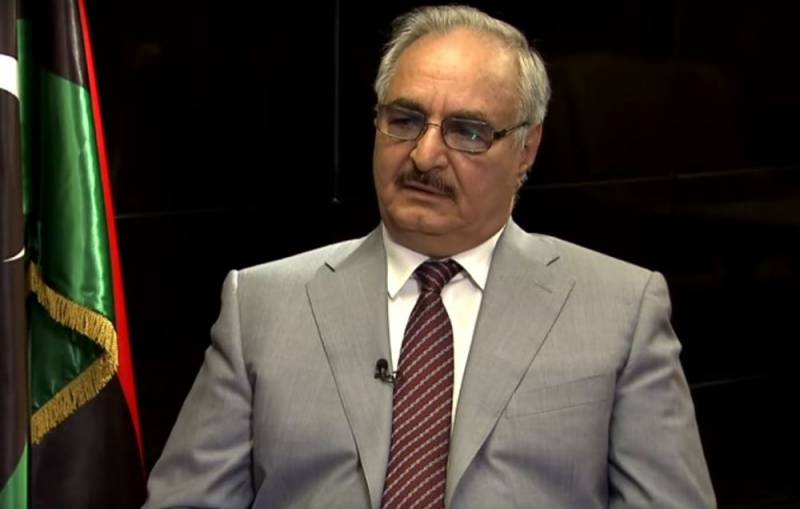 Now it's being clarified that it was the presidential council of Libya that ordered the Government of National Accord (PNC) to issue an arrest warrant for Field Marshal Haftar and his allies. This was reported by Al Jazzera. After that, the order on the arrest of all participants in the offensive in Tripoli, the PNS, passed to the military prosecutor.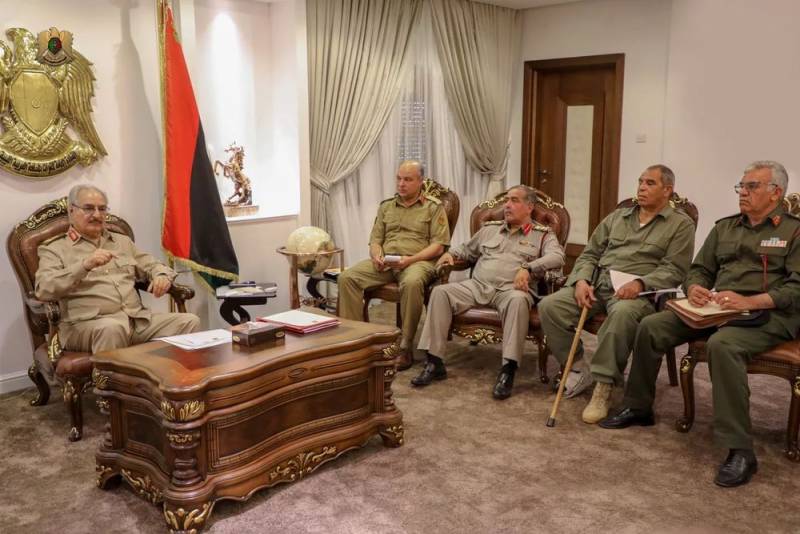 It should be noted that the Presidential Council of Libya was created in 2016, i.e. when the second civil war was already beginning, which began in May 2014. It was created on the basis of the Shirat Agreement with the support of the UN. The created body took over the powers of the head of state of Libya and formed the government of national accord (PNS). This body is headed by Fayez al-Saraj (head of government), as well as three vice-chairmen (representatives of each historical region of Libya). In what form this body is now unknown.
Moreover, it is reported from Tripoli that Saraj may have been evacuated along with the US military, and his deputy went over to the side of Haftar. Therefore, it is extremely doubtful that the military prosecutor's office will rush headlong into Haftar's army, in a hurry to comply with Saraj's order.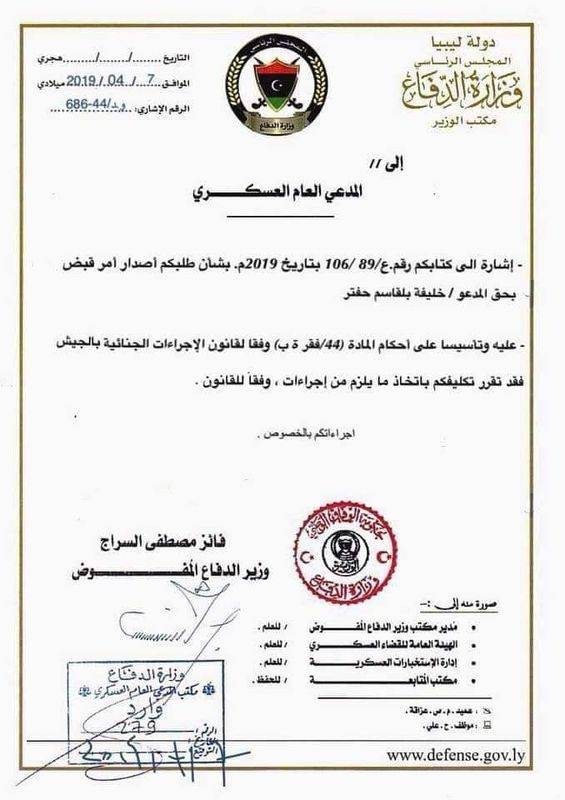 In addition, the decision of the UN mission in that country (UNSMIL) testifies to the not-so-comfortable situation in Libya. This structure postponed a nationwide conference, while promising to make every effort to hold it as soon as possible. The conference was supposed to be scheduled for April 14-16, 2019 in Ghadames. On April 9, 2019, this was announced by the Special Representative of the UN Secretary General in Libya, Hasan Salam.
At the same time, on April 9, 2019, the Reuters international news agency reported that the UN mission in Libya has partially reduced staff (they are temporarily transferred to neighboring Tunisia). For clarity, the UN mission in Libya will now operate from Tunisia.
As for Haftar, his army is currently trying to take control of all the country's oil terminals. After that, he will control the export of Libyan oil. By the way, Haftar is already called the collector of the Libyan lands, and the Islamists in Tripoli are kept only thanks to the military support of the "free" city of Misurata.