Recently we
Reported
how, on April 3, 2019, the Presnensky court of Moscow left in custody of the forward of FC Zenit (St. Petersburg) Alexander Kokorin and midfielder of FC Krasnodar Pavel Mamaev, extending the arrest until September 25, 2019.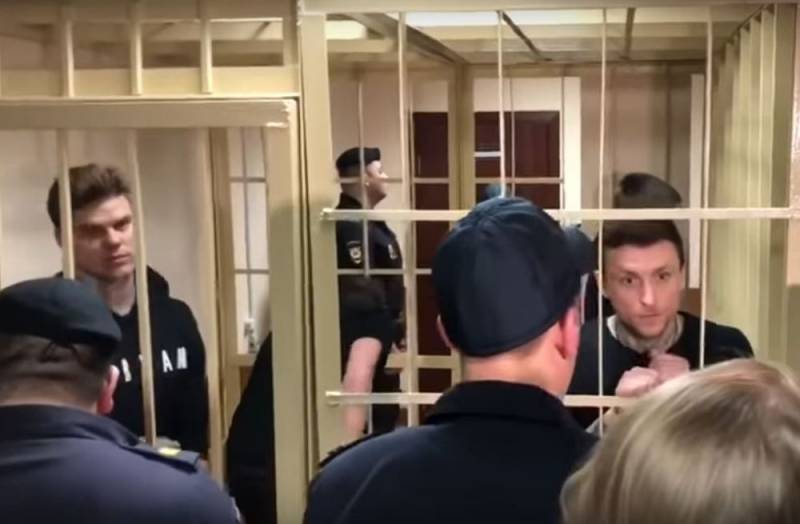 It should be noted that Alexander Kokorin, Pavel Mamaev, Alexander Protasovitsky and younger brother Kokorin Kirill are accused of beating several citizens for hooligan motives. During the meeting, which was held on April 9, 2019, the prosecutor Svetlana Tarasova read out the indictment, after which the defendants and their lawyers expressed their opinion on this matter.
Mamaev said that he admits the beating to Vitaly Solovchuk (Olga Ushakova, a TV presenter for Channel One). However, he believes that they (beatings) were not inflicted out of hooligan motives.
According to Gaysin, I do not recognize beatings. I have nothing to do with Pak
- added Mamaev.
We remind you that we are talking about the head of the department of the Ministry of Industry and Trade Denis Pak and the general director of the FSUE "NAMI" (Aurus developer) Sergey Gaisin, who fell under the hot hands of the raging athletes in the cafe, after a fight with the driver.
I do not admit the charge under Art. 213 of the Criminal Code ("hooliganism") and the episode of beatings according to Solovchuk under Art. 115 of the Criminal Code ("beatings")
- in turn, said Kokorin.
Now the court proceeds to interrogate the victims and witnesses in this case, which has a significant public outcry.