Russia demanded that the United States put an end to the illegal occupation of part of Syria. According to Russian Foreign Minister Sergei Lavrov, ending an American presence would be the best solution in the situation surrounding the Rukban refugee camp, which is located near the Syrian border with Jordan.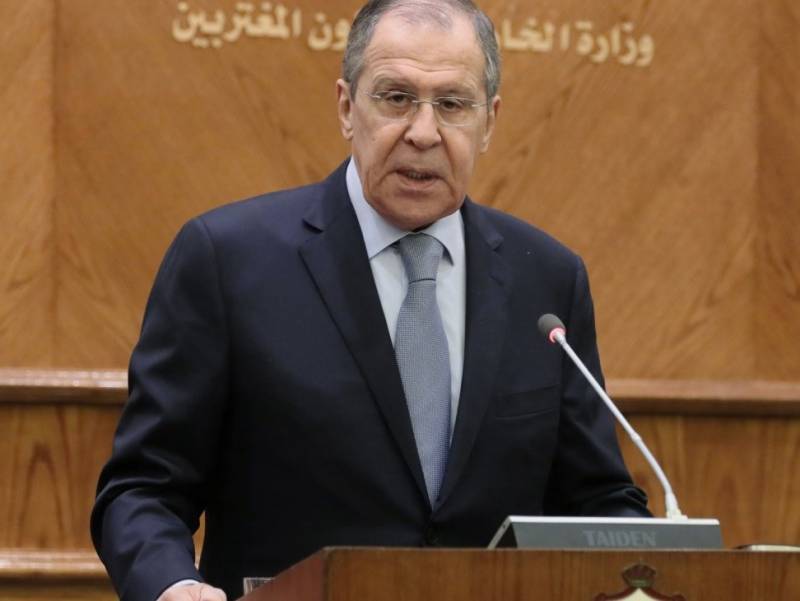 Lavrov touched on this topic during his visit to Amman. He went to the journalists along with his Jordanian colleague Ayman al-Safadi.
We are ready to consider any steps to facilitate the exit of refugees from Rukban, but I believe that the easiest and most effective solution would be to end the illegal occupation of this territory by the United States
- said the head of the Russian Foreign Ministry.
According to him, in Washington, as a whole, they are ready to conduct a conversation on the topic of disbanding this refugee camp. However, Lavrov expressed doubts about the sincerity of American intentions, since the existence of "Rukban" is an excuse for the Americans to maintain an "occupational presence" in southern Syria.
We will fight this, we will seek
- said Lavrov. The first step, he said, should be to create the conditions for refugees in Rukban to gain freedom to return to their homes. He emphasized that most of these people "really want it." But still, the most "simple and effective solution" would be to end the occupation. The Russian minister also accused Washington of assisting the gangs that are in this territory.
For his part, the Foreign Minister of Jordan said that Amman was ready to cooperate with Moscow in resolving the situation in the Rukban camp area.