The Russian company NOVATEK has put forward an ambitious plan to turn Russia into one of the leaders in the global liquefied natural gas market. This will require the creation of a LNG production cluster and appropriate government support.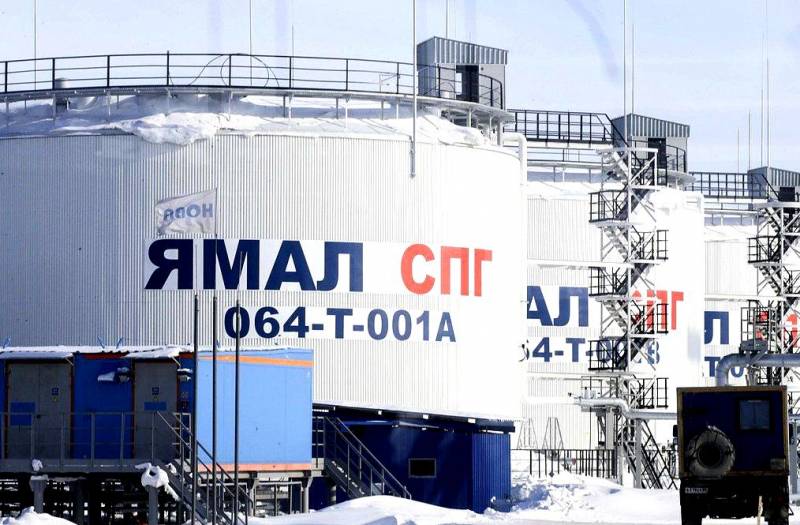 Now Russia, despite its serious capabilities, is significantly inferior in terms of the scale of production and export of LNG to the leaders of the world market of this type of fuel. So, the same Qatar produces several times more LNG than Russia.
Meanwhile, our country has a very rich potential. According to Leonid Mikhelson, Chairman of the Board of NOVATEK, only the Yamal and Gydana fields can produce 140 million tons of LNG per year. By the way, in November 2018, NOVATEK ahead of schedule put into operation its first Yamal LNG liquefied natural gas plant.
The company is designed to produce 16,5 million tons of LNG per year. In addition to Yamal LNG, only Sakhalin-2, controlled by Gazprom, produces liquefied natural gas in Russia. But the capacity of Sakhalin-2 is significantly less - 9,6 million tons of LNG per year.
Thanks to the launch of Yamal LNG, NOVATEK immediately occupied about 5% of the entire global liquefied natural gas market. Therefore, when Mikhelson announced the prospect of Russia occupying 20% ​​of the LNG market, he really should be heeded.
If the Russian state goes to create an LNG cluster on the Yamal and Gydan peninsulas, then by 2030 the country will be able to increase LNG production to 140 million tons per year. But this requires not only the improvement of gas production methods, but also the development of an icebreaking and tanker fleet.