The American mega-corporation Lockheed Martin, known as one of the main developers of military weapons for the US Army, introduced a conceptual model of its new invention - the flying Stonray MQ-25 tanker drone.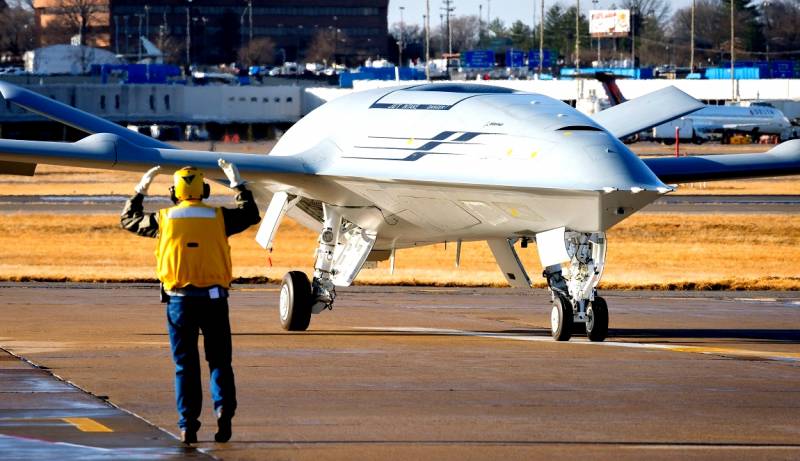 This drone is launched from the aircraft carrier using a special catapult, it is capable of transporting up to 6,35 tons of aviation fuel, and the cruising range is 800 kilometers. This will significantly increase the flight range of American fighters. For example, a Super Hornet fighter-bomber, thanks to a refueling from the Stingray, will be able to fly 725 km instead of 1125 kilometers.
With its appearance, the MQ-25 resembles a strategic bomber, it is equipped with folding wings, and its profile meets the modern requirements of aviation stealth, although
by technology
stealth drone is not equipped. Now the flying tanker is completely remotely controlled, but in the future it is planned to install automation systems on it that will allow it, for example, to independently return to the base.