On March 19, 2019, the current president of Ukraine Petro Poroshenko, in the framework of the election campaign, signed a decree 82/2019. He introduced the decision of the National Security and Defense Council of Ukraine, which introduced various changes to the existing sanctions list. Now, under Ukrainian sanctions are 294 legal entities and 848 individuals. The decree is published on the official website of the President of Ukraine.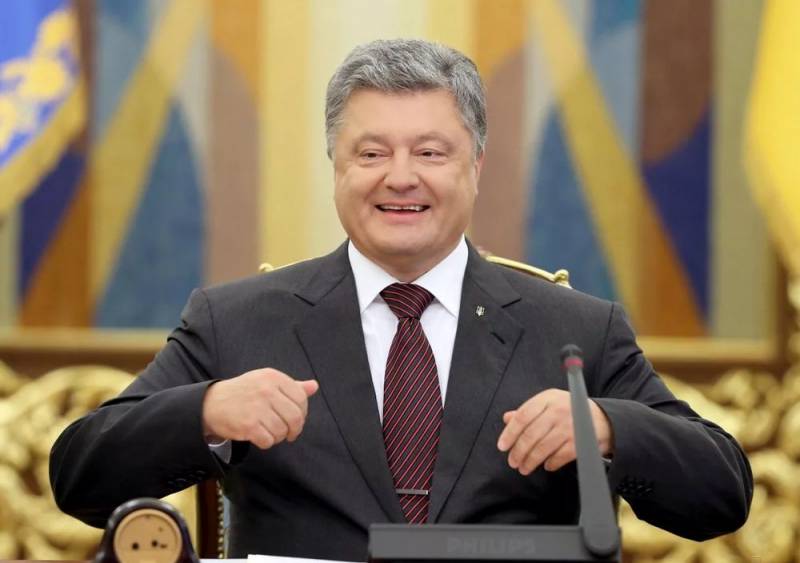 It should be noted that among the individuals who fell under the sanctions, there are not only Russians. The list is replete with residents of the republics of Donbass (LNR and DNR), there are also citizens of Abkhazia and South Ossetia in it. There are even a number of citizens of other countries: Austria, Greece, Spain, Italy, Germany, Belgium, Brazil, the Netherlands, Palestine, the USA, Turkey, Hungary, Finland, France (all of them visited the LPR and the DPR).
The sanctions included individuals and legal entities involved in the elections in the LPR and the DPR, the construction of the Kerch (Crimean) bridge and the incident in the Kerch Strait (armed provocation organized by the Ukrainian Navy on November 18, 2018).
In addition, the sanctions apply to those who violated the Ukrainian law of entry / exit to Crimea, distributed anti-Ukrainian publishing products or "illegally" received and use the museum collection.
The leadership of the Federation Council of Russia and the State Duma deputies, as well as individual legal entities and individuals with respect to which the European Union, Canada and the USA have already applied sanctions, did not pass by. The term for applying sanctions (asset blocking and prohibition of various activities) is three years.