The Hague Tribunal on March 20 convicted former Bosnian Serb leader Radovan Karadzic. He was sentenced to life imprisonment. The verdict of the Appeals Chamber of the Hague Tribunal is final and not subject to appeal.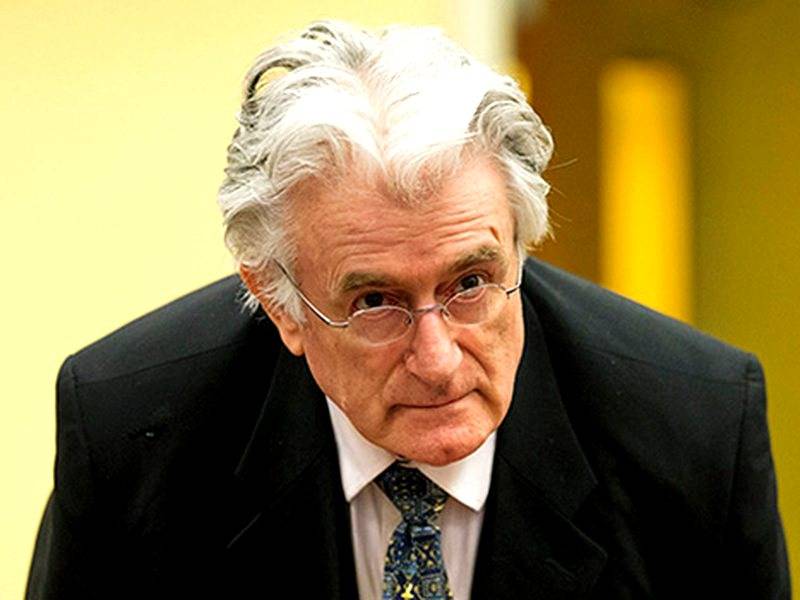 The court found the sentence passed earlier to Karadzic very soft - in 2016, when the politician was sentenced to 40 years in prison. The leader of the Republika Srpska of Bosnia and Herzegovina was then found guilty of ethnic cleansing, mass deportations and genocide in Srebrenica.
Recall that Radovan Karadzic in 1992-1995. served as President of Republika Srpska. He was the leader of the Bosnian Serbs during the "hottest" period of the civil war in the territory of the former Yugoslavia and stood at the origins of the formation of Serbian armed groups operating in Bosnia and Herzegovina.
In 1995, the International Tribunal for the Former Yugoslavia accused Karadzic and the Bosnian Serb military commander General Ratko Mladic of war crimes against the Muslim population of Bosnia and Herzegovina. 24 years have passed since then, but the West never forgave the leader of the Bosnian Serbs.
In 2008, Radovan Karadzic was arrested on a bus in the capital of Serbia, Belgrade. In 2016, he was sentenced to 40 years in prison, and in 2018 they demanded a life sentence for him.
Recall that Radovan Karadzic should be 74 years old this June. Therefore, any sentence, with the exception, perhaps, of only a few years of imprisonment, is in fact mortal for him.
But the "humanists" from the Hague Tribunal did not take into account either the defendant's advanced age, or, moreover, all the circumstances of that terrible civil war.