Over the past six months, there have been two plane crashes associated with the Boeings. So, on October 29, a Boeing 737 MAX 8 of Lion Air crashed in Indonesia. And on March 10 of this year, a similar plane, only Ethiopian Airlines, crashed in Ethiopia.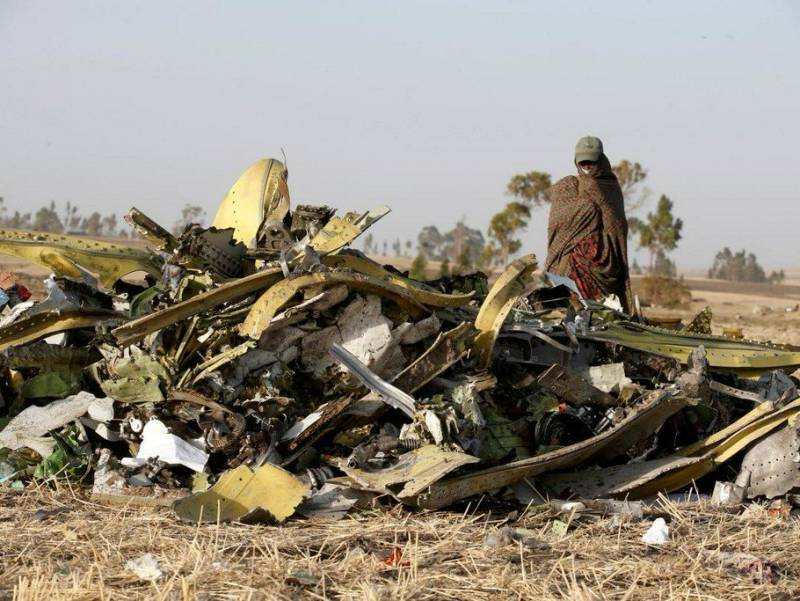 Reuters noted that both of these disasters are similar to each other, as evidenced by the analysis of data from their flight recorders (black boxes).
Muse Jiheisa, spokesman for Ethiopia's Ministry of Transport, said the reason for the two tragedies is the same.
Data has been recovered successfully. The American team and our team tested them
- the minister said, adding that in three or four days more detailed information will appear.
Earlier in Addis Ababa it was claimed that after the Boeing took off, it had a very high speed. The French Civil Aviation Security Investigation and Analysis Bureau, who decrypted the data from the black boxes, transferred the audio files to the Ethiopian authorities without listening to them.
At the moment, it is known that both aircraft crashed had very similar deviations in operation: the trimmer on the stabilizer in these two cases was in an unusual position.
It should be noted that the Boeing 737 MAX 8 is a medium-haul airliner, which is designed for 162–210 people. It can cover distances up to 6570 kilometers. Now, the contracts that Boeing entered into for the supply of these airliners are in jeopardy.