The head of the General Staff of the Armed Forces of Iran, General Mohammad Hossein Bagheri, visited the Syrian capital. The purpose of his trip was to negotiate with the Syrian and Russian representatives on the fight against terrorist groups.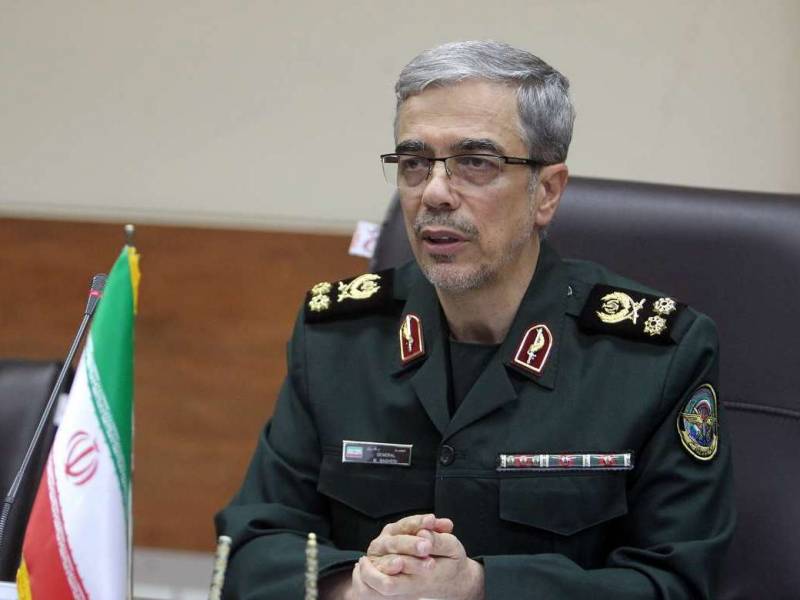 During the visit, a representative of Tehran made a statement that the territory of the Syrian province of Idlib should leave all foreign forces that are in the territory of the SAR without the consent of official Damascus.
The Iranian military praised the joint efforts of the Syrian, Russian and Iranian troops, thanks to which it was possible to achieve significant victories over terrorist groups.
We have achieved good results by protecting Syrian sovereignty, and now the task is to clean up the remaining territory of Syria from gangs
- Bagheri said on the air of the Iranian television channel Al-Alam.
According to him, the presence of troops of other states on Syrian territory without the consent of the government is illegal. The general noted that they are present in the province of Idlib, as well as in the territory located east of the Euphrates River. According to Tehran's position, all these forces should leave Syria in the very near future.
The program of his visit includes not only negotiations with representatives of Syria, Iraq and Russia, but also visits to Iranian military personnel located in Eastern Ghouta (Damascus province) and Deir ez-Zor.