At the Russian Hmeimim airbase in Syria, the Su-25 military aircraft, often called the Rooks, reappeared. This was reported by the Israeli resource ImageSat Intl (ISI) on his page on Twitter.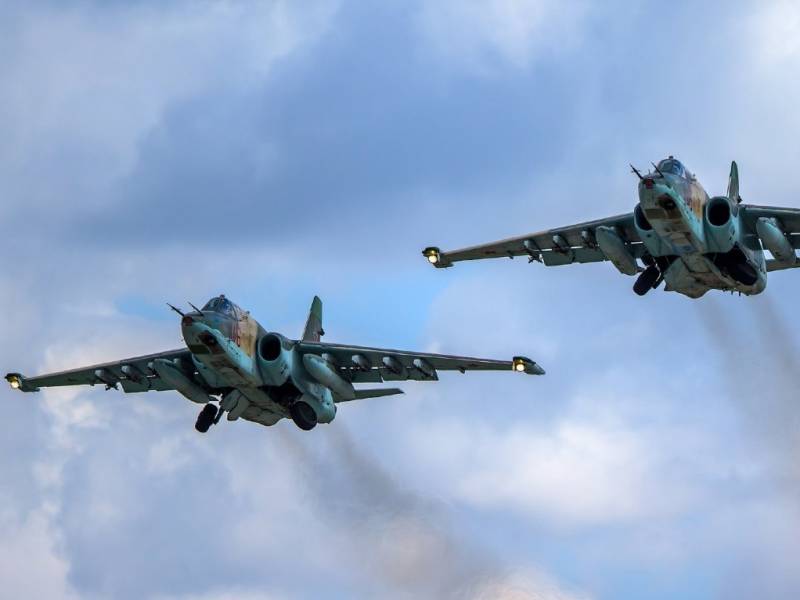 At the Khmeimim airbase, Russian troops built the infrastructure necessary to service the Su-25 attack aircraft. However, last year, Russia announced the withdrawal of these aircraft from Syria. According to ISI, the last time attack aircraft were at this airfield in July 2018.
Russia returned the Su-25 aircraft to Syria
- said in a post, which is illustrated by satellite images. It is alleged that they are made in the current month. It should be noted that ImageSat Intl is a spy satellite operator.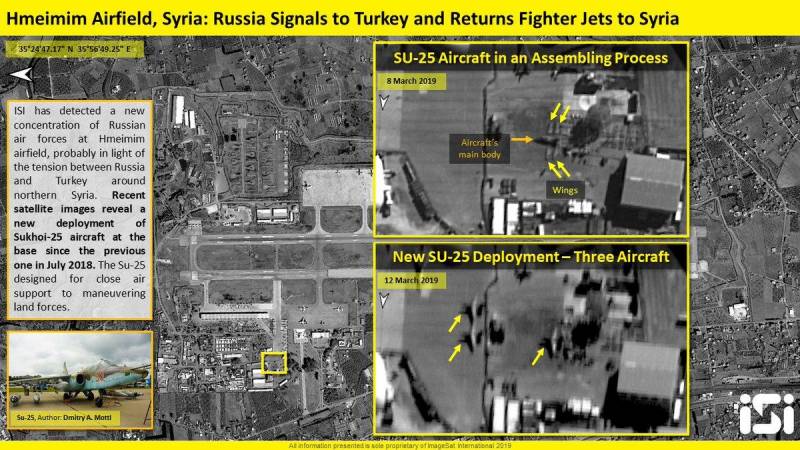 Journalists and experts are trying to build their own versions of why aircraft of this type reappeared on Syrian territory. So, the famous blogger Boris Rozhin (Colonel Cassad) in his LiveJournal noted that there are rumors about an emergency operation of the Syrian army in the north of the Hama province. And the appearance of the Su-25 is a harbinger of the fact that the air strikes against terrorists Jebhat al-Nusra (banned in Russia) will be strengthened.
Others suggest that a counter-terrorist operation against militants holding the Syrian province of Idlib under their control is not ruled out. Especially since this week
conflicting data
about Russian airstrikes on terrorist positions in this province.
However, military operations against Idlib terrorist groups may entail a confrontation between Russia and Turkey. This is what the Israeli resource paid particular attention to. It cannot be ruled out that the information about the upcoming Idlib assault is a stuffing whose purpose is to worsen relations between Moscow and Ankara.