It became known that on March 15, 2019, the U.S. Air Force Boeing B-52H Stratofortress strategic bomber, tail number 61-0009, tried to simulate the bombing of the Baltic Fleet base without flying into Russian airspace. This was announced by the aviation monitoring portal PlaneRadar, having documented the incident.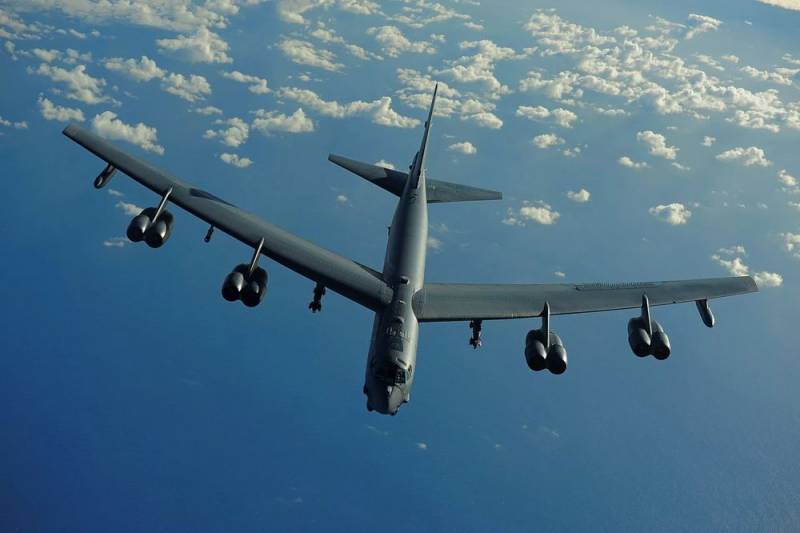 It should be noted that the B-52H Stratofortress are carriers of all kinds of ammunition (air bombs and cruise missiles), including those with nuclear filling. Recently, these strategic bombers began to appear frequently at the borders of Russia. However, we must pay tribute, Moscow regularly responds with a "reciprocity", sending its strategic aviation in the direction of a likely "partner" with similar visits.
The aforementioned B-52H Stratofortress took off from Barksdale air base, located in Louisiana (USA). Then he made a transatlantic flight. After that, through the airspace of Great Britain and Germany, he got into the Baltic Sea. Then he headed for the Kaliningrad region of Russia. At the same time, the bomber flew at an altitude of 8 meters with a transponder defiantly turned on.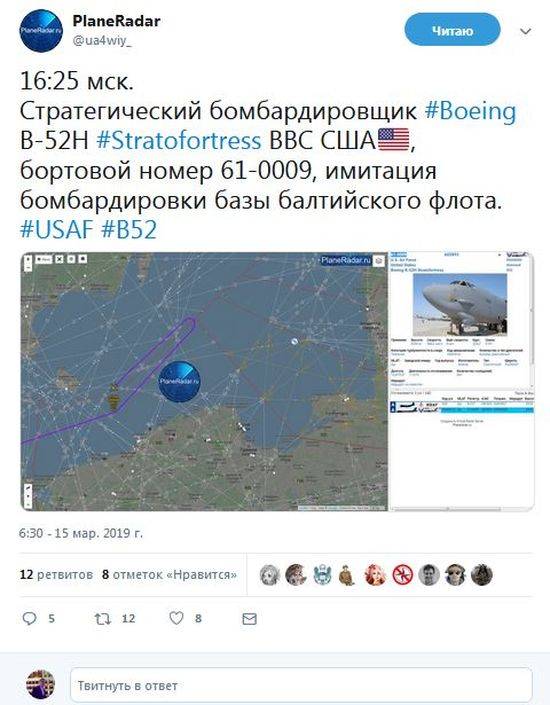 According to available data, the "strategist" spent some time in the zone of operation of Russian air defense / missile defense systems, after which, being 120 kilometers from the Russian maritime border, he made a U-turn and headed towards Great Britain. It is home to Mildenhall Jump Air Base, home to the 100th Air Refueling Wing and other US Air Force units.