Sanctions from Ukraine may interfere with the implementation of one of the very important Russian projects in the field of transport infrastructure. We are talking about the new port of Taman, preparations for the construction of which should begin in the near future.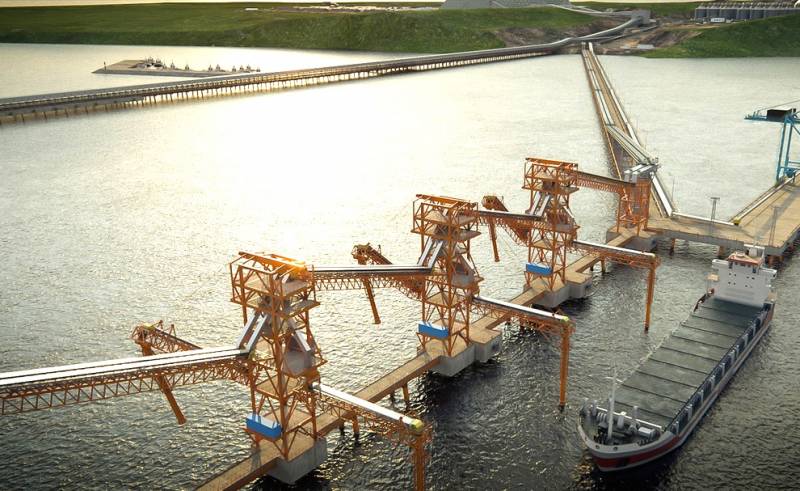 As the
RBC
referring to a letter from the Minister of Transport Yevgeny Dietrich to Deputy Prime Minister Maxim Akimov, the Ministry of Transport asks to postpone the deadline for preparing the port design documentation by six months. Recall that this documentation should have been prepared by March 2019, and now we are talking about October.
The main reason for the postponement of the project is possible risks associated with the position of Ukraine. So far, the issue of transferring the approach channel is being agreed with investors. Ships should move along it, with the ability to safely disperse. Now the main task is to arrange the channel so that it does not violate the borders of Ukraine until 2014 (before the reunification of Crimea with Russia).
Kiev now reacts very harshly to any actions of Russian companies, which, according to the Ukrainian authorities, violate the "sovereignty" of the country. In particular, in 2018, Russian airlines that flew to Crimea airports fell under the press of Ukrainian sanctions. A total of $ 209 million was fined a number of companies, including giants such as Aeroflot and Ural Airlines. Ukraine expects to receive money through the court.
Naturally, the companies involved in the construction of the Taman port do not want to face such problems and are considering possible ways to protect themselves from Ukrainian sanctions.
As you can see, the Ministry of Transport also joined in solving this problem. But it is unlikely that such gestures in the style of "how not to offend Ukraine" will contribute to the growth of the real political authority of our country.