Deputy Minister of Foreign Affairs of the Democratic People's Republic of Korea Tsoi Song Hee said her country is considering suspending negotiations with the United States. The fact is that, demanding denuclearization from Pyongyang, Washington makes unacceptable requirements.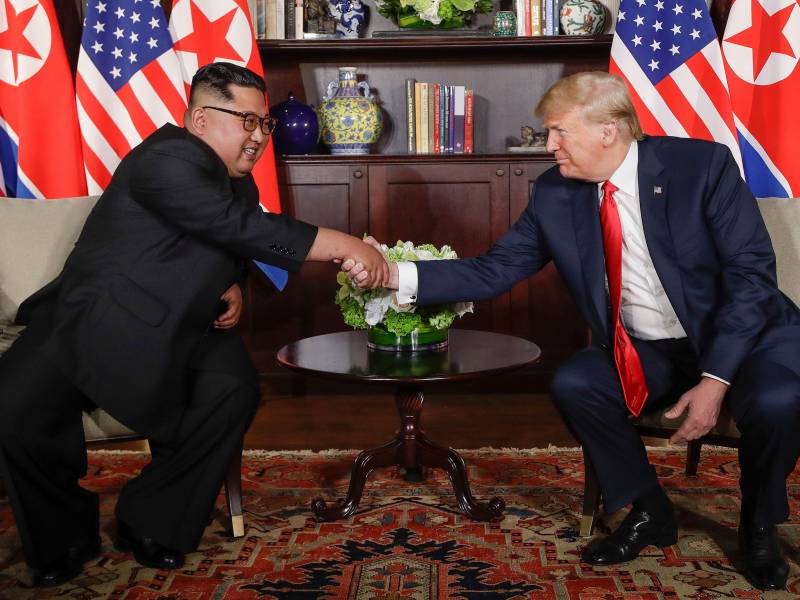 Tsoi Song Hee clarified that the DPRK does not intend to make concessions on some issues. She said that the country's leader Kim Jong-un will soon make an official statement on this subject.
It should be recalled that on June 12 last year, the leaders of the DPRK and the United States - Kim Jong-un and Donald Trump - met for the first time. This event was held in Singapore. Then both
policy
signed an agreement. He stipulated that the United States gives DPRK security guarantees, and the DPRK, for its part, carries out denuclearization (that is, refuses nuclear weapons).
This year, February 27-28, another meeting took place between them - this time in Vietnam. However, it lasted two hours less than planned. Moreover, the leaders of the two states were not able to come to any specific agreements. They did not sign a joint statement.
Pyongyang says it would like to get Washington to lift the sanctions that affect the standard of living of ordinary citizens. In this case, only those restrictive measures that relate directly to nuclear weapons would remain in force. The American side claims that Pyongyang requires the lifting of all sanctions, which is unacceptable to Washington.
According to media reports, the DPRK began the restoration of the Sohe training ground. Previously, it was from him that launches of intercontinental ballistic missiles were carried out. It is possible that Pyongyang is preparing to launch a satellite or rocket - this is evidenced by data from reconnaissance satellites.
It should be noted that the situation around Venezuela shows that if a country does not have a weighty argument such as nuclear weapons, they may even try to appoint the president on Twitter. Not to mention how Iran was deceived, with which Washington terminated the nuclear deal unilaterally.