Prank practitioners, Russian phone jokes, known as Vovan (Vladimir Kuznetsov) and Lexus (Alexei Stolyarov) posted a recording of a conversation with impostor Juan Guaidó on YouTube, who declared himself the "interim president" of Venezuela. At the same time, prankers spoke on behalf of the President of the Swiss Confederation (Switzerland), Ueli Maurer, i.e. impersonating him.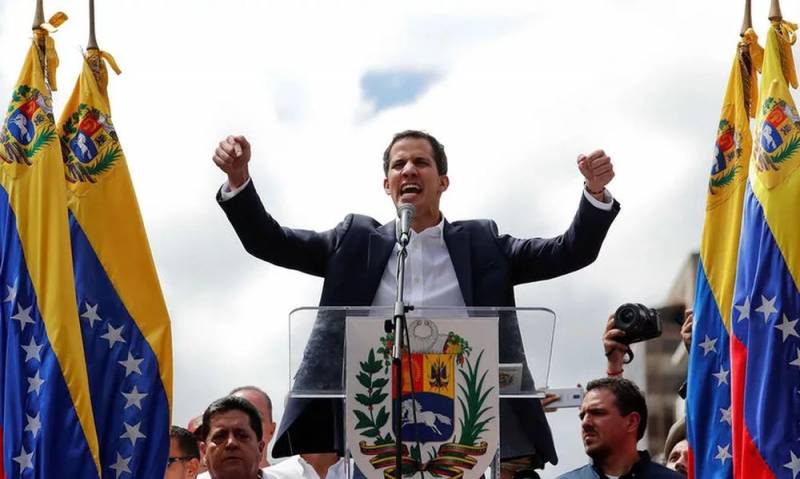 It should be noted that the call was effective, judging by its duration and tonality. At the very beginning of the conversation, the Maurer congratulated Guaido on his recognition as head of the Latin American state. After that, he pointed out the need to establish diplomatic relations between the two states.
Hello Mr. President! I am very pleased to call you that today. I am sure that, starting from this moment, our relations and our cooperation will be more fruitful and stronger. How are you feeling?
- "Maurer" was interested.
During the conversation, "Maurer" suggested that Guaido block "huge accounts" of the legitimate president of Venezuela, Nicolas Maduro, who are allegedly in Swiss banks. To do this, all you need is a written statement from Guaido himself.
Switzerland has been neutral for many years. But in the context of this crisis, we cannot remain indifferent ...
- reasoned "Maurer."
Yes, you need to find an opportunity to freeze account data, Mr. President. And you will tell me through regulated channels how I can act ... We will immediately begin to work on this with both our representative office and our lawyer and attorney
- answered Guaido.
The Maurer also asked Guaido for the possibility of revising Venezuelan relations with Russia and China.
Yes, we will try to review all diplomatic relations, which, unfortunately, the Maduro regime has blocked or used for personal purposes, and not in the interests of the republic
- said Guaido.
It must be recalled that the week before this, Vovan and Lexus played US Special Representative for Venezuela Elliott Abrams. Then they also had a conversation on behalf of the President of Switzerland, Uli Maurer.