It became known that the Venezuelan police managed to detain two suspects in an attempt to disable the largest power station in the country. This was announced by the President of Venezuela, Nicolas Maduro, specifying that the detainees wanted to harm this hydroelectric station by disabling (breaking) the communication system. Currently, they are already giving evidence.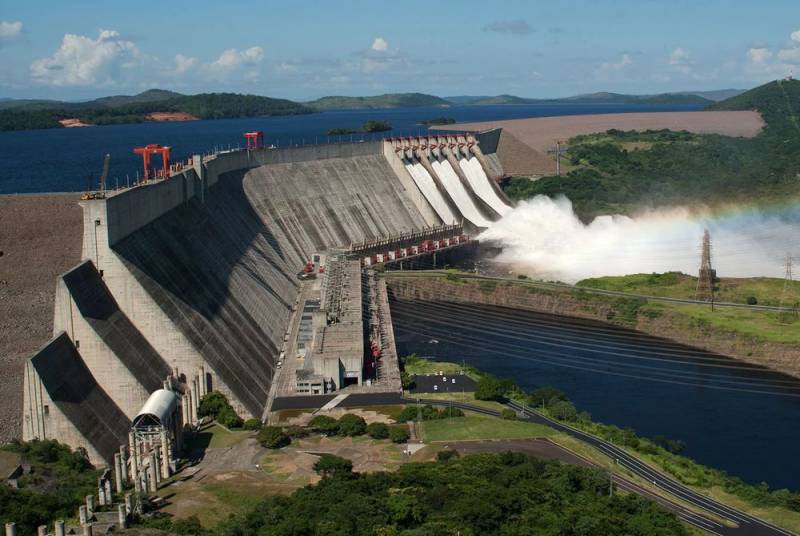 It should be noted that we are talking about the El Guri (Guri) HPP, which generates 65% of all electricity in Venezuela and is the fourth largest hydroelectric power plant in the world. It is located in the state of Bolivar on the Caroni River, 100 km. before its confluence with the Orinoco River. The official name of the hydroelectric power station is the Simon Bolivar hydroelectric power plant. That is, HPP "Guri" and HPP them. Simon Bolivar is one and the same power plant, which some media sometimes portray as two different objects.
It should be recalled that March 7, 2019 in Venezuela, large-scale problems with power supply began. The authorities reported a cyber attack from the United States at an energy facility in Venezuela. Serious power outages were observed in 21 states. In total, the country has 23 states and 1 metropolitan area (excluding island territories). Unsubstantiated reports of dozens of deaths appeared in the media.
Official Caracas called what happened the "energy war" of Washington against the Venezuelans. At the same time, the US authorities, represented by the head of the State Department, Mike Pompeo, did not even become shy and openly declared:
No food. There is no medicine. Now the light. And then there will be no Maduro.
Venezuelan "democratic" opposition, led by impostor Juan Guaido, who declared himself the "interim president" of the country on January 23, 2019, is not far behind the American masters.
The light will return when Maduro is removed
- Guaido said hopefully then.
Then he hastened to parliament to declare a state of emergency in the country, emphasizing that this measure would allow for assistance from other countries.
However, apparently, the official authorities of Venezuela are still coping with the sabotage and frankly harmful activity of both external and internal enemies launched against them.