It is no secret that Moscow has repeatedly proposed to Washington to extend the existing Treaty on Measures to Further Reduce and Limit Strategic Offensive Arms (START, unofficially referred to as START-3) for a five-year period stipulated by the Treaty. However, the United States is evading a conversation with Russia and, under various ridiculous pretexts, does not sit down at the negotiating table, but time passes.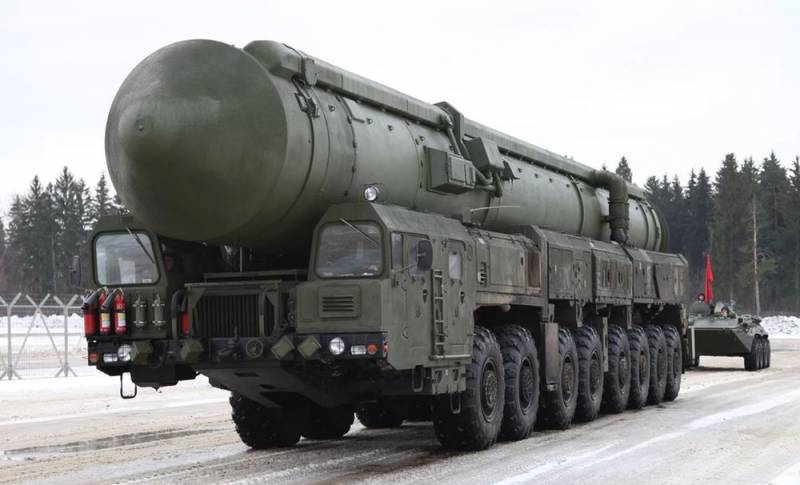 And now, it became known that due to Washington's reluctance to have a normal preliminary conversation with Moscow on the START / START-3, this Treaty will not be extended. This was stated by Russian Ambassador to the United States Anatoly Antonov, speaking at a conference at the Carnegie Endowment in Washington.
No, it's obvious to us that we must first start a dialogue
- emphasized Antonov.
So he answered the question, is Russia ready to extend the DNS / START-3 without preliminary communication with the United States, if there is no time left for full-fledged negotiations and all the accumulated problems cannot be resolved. Antonov said that Moscow has concerns regarding Washington's implementation of certain provisions of the Treaty.
We need to find a solution before we put our signatures on any document
- added Antonov.
In addition, the Russian ambassador drew attention to the need to "tackle" mutual issues on the INF Treaty. Other problems have accumulated that Moscow would like to solve.
It should be noted that in August 2018, the Assistant to the President of the United States for National Security, John Bolton, said that he did not exclude the possibility that Washington would abandon the DNS / START-3.
It should be recalled that the START / START-3 is a bilateral treaty between the United States and Russia concluded on April 8, 2010 in Prague and entered into force on February 5, 2011. He replaced the previous agreement expired in December 2009 (START-1) and is designed for 10 years with the possibility of extension for another 5 years, by mutual agreement of the parties. The agreement provides for the reduction of the nuclear weapons of the parties to 1550 units, and ICBMs, ballistic missiles of submarines and strategic bombers to 700 units.