Olesya Medvedeva, a Ukrainian journalist for the Internet newspaper Strana.ua, spoke about her trip to Crimea and appreciated how the peninsula was transformed in 5 years after its reunification with Russia. This, incidentally, is only the first part of the special project "Whose Crimea? 5 years without Ukraine ", so there will be a sequel soon.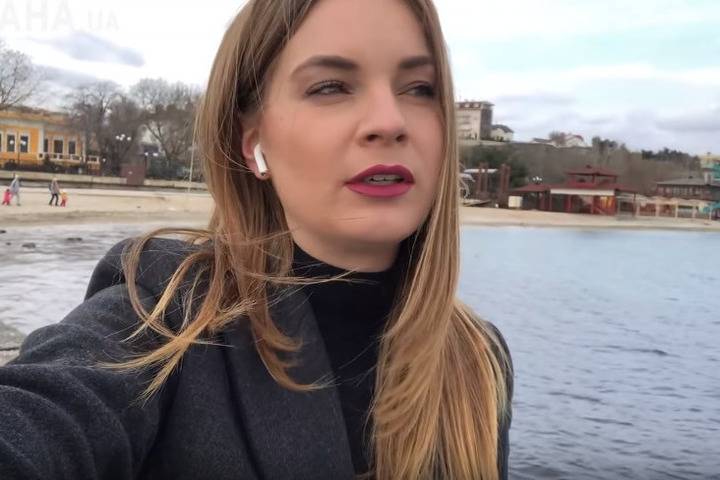 This issue told how to get to the Crimea (in Ukraine, for some time this is a problem), how to cross the border and with what passport. It was reported where to change the money, what gas prices and the cost of living in a hotel and other details that may be useful to Ukrainian citizens in Crimea.
The Russians, of course, dug in completely. We have some kind of frail yellow-blue cars, and they have it as befits at the checkpoint
- She commented on the border crossing between Ukraine and Russia on the isthmus.
The journalist dispelled the myth of oppression of the Crimean Tatar people by the Russian authorities. She specified that in recent years at least five mosques have been built on the peninsula.
Medvedev drew attention to problems with the Internet and mobile communications, complaining that Ukrainian operators were not working on the peninsula. She also performed a song in Ukrainian (mov) to check if this would attract the attention of local law enforcement agencies.
Underworked. Where do they generally look <...> a woman sings Ukrainian songs. With impunity!
- Medvedev was amply surprised.
This behavior of the girl, "patriot" is not difficult to understand. She still has to go home and work. But she perfectly understands that, for example, if someone began to sing the anthem of the USSR in Kiev, it would definitely have attracted the attention of "law enforcers", other "patriots" and fighters for "freedom of speech" in Bandera's interpretation. Even the avid "gunpowders" do not believe in the opportunity to meet drunken bears wandering around the cities in hats with earflaps and balalaikas in Ukraine.
The girl drew attention to the fact that large banks cannot "enter" the territory of Crimea, because of sanctions. She said that small banks work there: Genbank and RNKB, they do not have foreign capital and do not work in the world market.
As a result, a Ukrainian journalist with a Russian surname sadly stated that the peninsula lives according to Russian laws. But Medvedev still considers Crimea a part of Ukraine, but is ready to go there for personal reasons, despite
political
position. She promised that in the next issues she will show various infrastructure facilities built on the peninsula over the past 5 years and will interview local residents. In short, she will advertise the Russian Crimea in Ukraine.