Recently we
Reported
that, according to the Minister of Energy of Russia Alexander Novak, the tariff for the transit of Russian gas through Ukraine is uncompetitive, i.e. very expensive, it is 2-2,5 times higher than other transportation routes. And now, it became known that Kiev intends to do in case of failure of negotiations with Moscow on gas transit to Europe.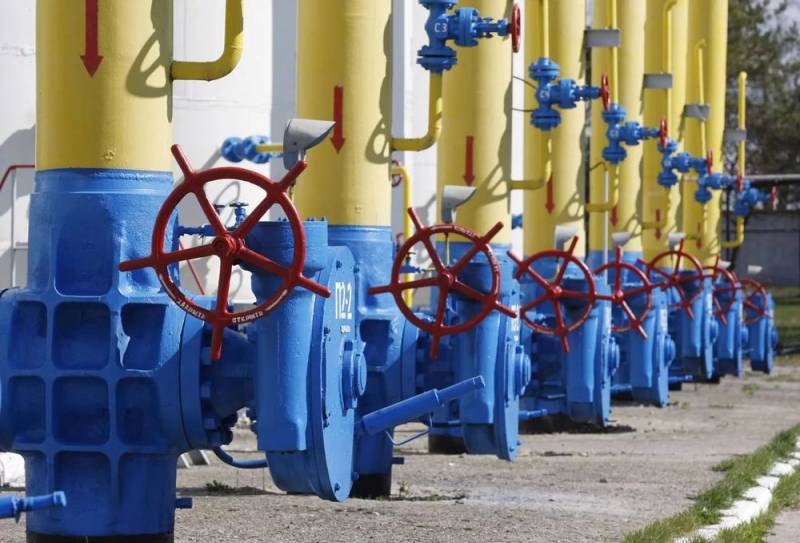 This was told by Deputy Minister of Foreign Affairs of Ukraine Yelena Zerkal at a conference on the future of the gas transmission system (GTS) of Ukraine. The event was held under the auspices of the European Center
policy
(European Policy Center, EPC) in Brussels, reports Ukrinform.
The official said that from January 1, 2020, in organizing the transit of Russian gas to Europe, after the completion of the current transit contract, it will adhere to "Plan A", which provides for a new agreement on fashionable European rules. According to the "patriot", Kiev and Brussels are already developing preventive measures in case Moscow refuses to sign a new agreement on gas transit on new European conditions. How much, as a result of this, more Russian gas will appear in the Ukrainian GTS, she did not specify.
We will do our best to adhere to "Plan A" (conclusion of a new agreement), and must complete all these actions by mid-July 2019. Our "Plan A" is to ratify the new annexes to the Association Agreement with the EU (regarding Ukraine's integration into the EU energy space), make them legally binding and fulfill them in any scenario and in any case. Any new president or new government will be required to comply with these rules. Therefore, this is our "Plan A" - to create a transparent environment in Ukraine itself, which any future government will respect
- noted the Mirror.
She emphasized that the Ukrainian side relies on a clear position of the European Commission in addressing these issues, which contributes to the adaptation of Ukraine's national legislation in the energy sector with EU legal norms.
We are working with our partners on response plans (for the crisis). In this sense, we maintain a dialogue with our European partners regarding their views on plans for sustainability (energy system). We have developed our own sustainability plan with US assistance. By definition, we learned the lessons we had in 2009. And all of Europe has also learned these lessons.
- added the Mirror.
She emphasized that Kiev relies very much on the position of the European Commission to adapt Ukraine's national legislation in the energy sector with EU legal norms. However, she did not specify how the aforementioned "US assistance" is perceived in Brussels and other European capitals.
It should be recalled that on the eve of the Executive Director of Naftogaz Ukrainy Yury Vitrenko (the son of the famous Ukrainian "progressive" socialist Natalya Vitrenko) said that the transit of Russian gas to the European Union through Ukraine could stop in 2020. He specified that Kiev would lose about 4% of GDP because of this.
At the same time, no one in Kiev even thinks about lowering the price of transit, they really liked to raise tariffs whenever they like. That is why the last trilateral meeting of Russia, Ukraine and the European Commission, in January 2019, ended to no avail. Russia insists on market prices, i.e. substantiated by logic and
the economy
rather than "revolutionary expediency."