Recently we
Reported
how the Naftogaz Ukrainy leadership announced to the public about their "overtaking" ("victory") over Russia in the tribunal at the Permanent Court of Arbitration in The Hague in a lawsuit about "illegal expropriation" of assets in the Crimea and on the Black Sea shelf. It has already been reported from the peninsula that the requirements of Naftogaz Ukrainy are not conceivable, unreasonable and have no grounds, as said by the chairman of the Crimean parliamentary committee on interethnic relations Yuriy Hempel.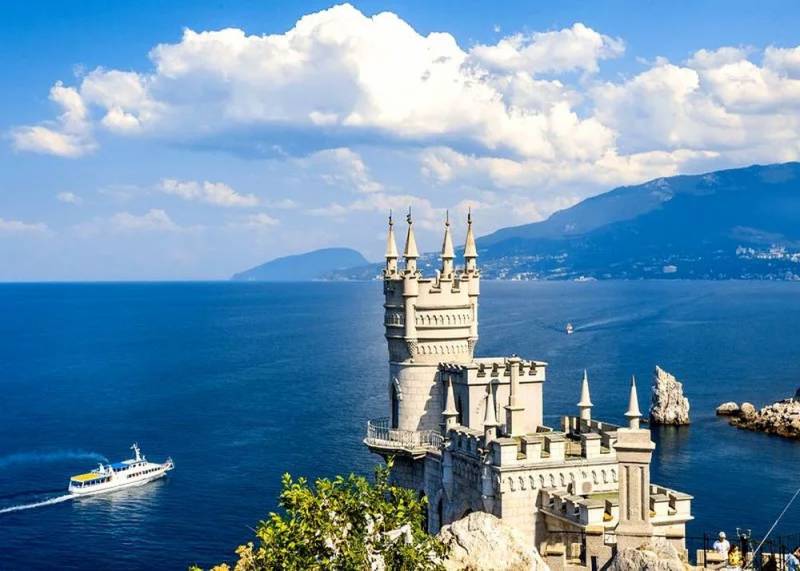 These requirements transcend all conceivable boundaries. Talking about it on their part is completely incorrect. Crimea returned to the Russian Federation on the basis of the will of the people, so state property has become a public property. In this regard, this lawsuit and claims have no basis
- said Hempel
RIA News
, reacting to the intentions of Naftogaz Ukrainy, to recover $ 5-8 billion (they have not yet decided on the exact figure) from Russia.
Hempel spoke about the enormous damage that Ukraine caused to the peninsula while it was part of the "non-permanent". Clarifying that the Ukrainian side is generally trying not to recall this. However, Crimea has the right to recall this at international sites.
After that, the parliamentarian recalled that the peninsula became part of Russia after the referendum, in which the vast majority of residents voted for it. Residents of Crimea expressed their will, so state property has changed its jurisdiction.
It must be added that Russia did not participate in the aforementioned court at all, in which they "trumpeted" the winnings from Kiev. The thing is that this court simply does not have jurisdiction to consider this issue. In addition, Kiev thoroughly forgot how he received property from the USSR. That is, the requirements of Naftogaz Ukrainy are absurd and no one will comply with them.