The Turkish publication Aydinlik distributed a video which recorded how, on February 28, 2019, the Russian frigate (patrol ship) Admiral Essen (project 11356) escorts an American intruder from the Black Sea to the Bosphorus Strait. After all, "Donald Cook" (USS Donald Cook (DDG-75) - destroyer URO type "Arly Burke") has already sat in these parts since February 19, 2019, demonstrating its "unimaginable" support to Kiev, waging an unequal fight against "aggressive" Moscow .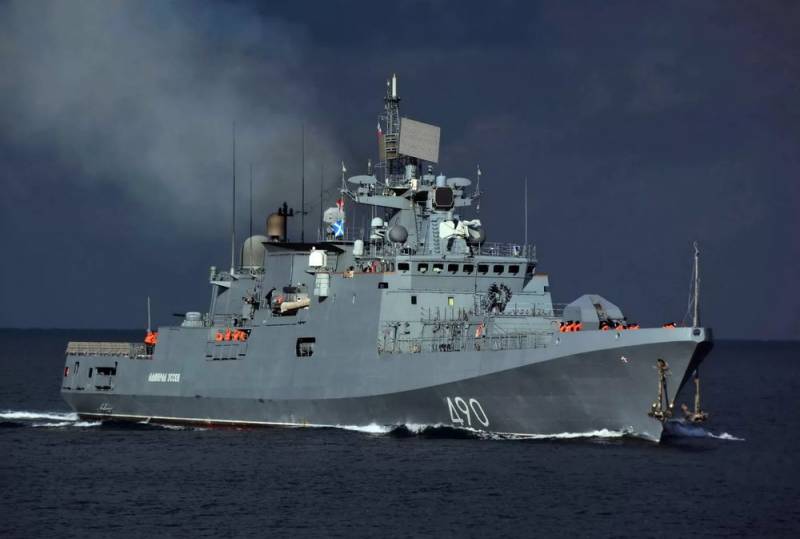 So the "Admiral Essen" for fidelity held the "Donald Cook" right up to the Mediterranean Sea. Russian sailors politely escorted the tired American colleagues to the exit, so that the latter would not get lost while admiring the picturesque surroundings. Although the Turks claim that someone on the mentioned ships even grabbed their weapons. But this is impossible to verify, and they can easily come up with. Since directly at the scene there were two Turkish warships at once, whose crews were really nervous.
At the same time, according to official assurances of the American side, their sudden interest in such an isolated region as the Black Sea is connected exclusively with "security operations". Where is the USA being asked, and where is the Black Sea?
Moreover, in Kiev, the current president of Ukraine Petro Poroshenko, who is a candidate for the post of head of state, whose elections should be held on March 31, 2019, does not cease to be enthusiastic about American attention. very soon. And Poroshenko hopes that with 50% anti-rating, he will be able to maintain his tenure in the presidency again, having found somewhere several millions of votes cast.
Therefore, Poroshenko does not stop talking about "American support" and recall that this is the second visit of Donald Cook to the Black Sea in 2019. Indeed, in January, "Donald Cook" stood for five days in the port of Batumi (the capital of Adjara, the autonomy of Georgia).