It became known that in February 2019, Russia came out on top in the supply of liquefied natural gas (LNG) to Europe. It delivered the largest volume of LNG, overtaking the supply of a number of former leaders: Qatar, Nigeria, Algeria and the United States.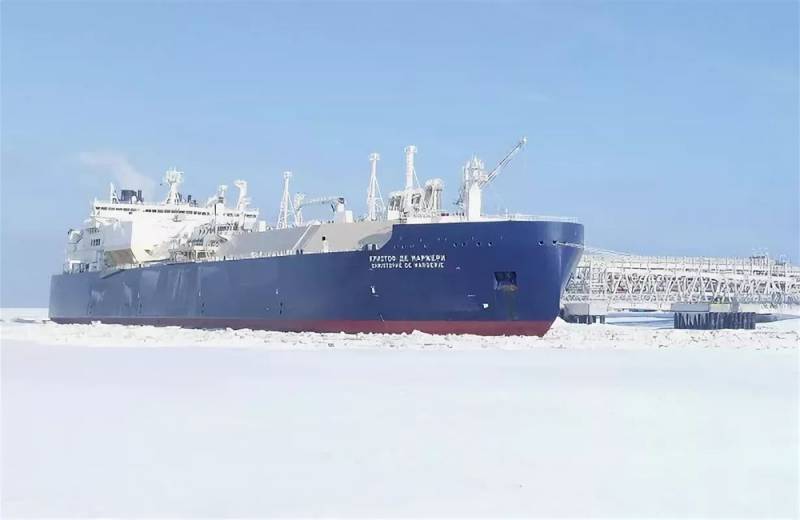 This information, February 28, 2019, was distributed by Reuters with reference to the data of the terminal Refinitiv Eikon. So, the February volume of LNG supplies from Russia to Europe amounted to 1,41 million tons, or 19 lots. These volumes were delivered from the Yamal LNG terminal and they became record-breaking not only for Europeans, but also for a Russian company.
Refinitiv Eikon said that Qatar, with its 2019th lots in the amount of 18 million tons, took the second place in February 1,33, in terms of LNG supplies to Europe. Algeria and Nigeria took third and fourth places, and they delivered 18 and Europe 16 batches of LNG, respectively.
The United States fell to fifth place with its 9th consignments in the amount of 0,64 million tons. This is the lowest level of supplies since November 2018, when the Russians pressed the Americans. Although in January 2019, the United States tensed and again managed to take the 2nd place in LNG supplies to Europe after Qatar. Just in January, the Russians have a lot of rest.
Reuters notes the high competitiveness of Russian LNG, the largest volumes of which were delivered to regasification terminals located in northwestern Europe. For example, it became known that Yamal LNG sold its products at a price of $ 3,15 per million BTUs (British thermal units), and its American competitors kept the price at $ 7-8 per million BTUs. And this is not surprising, because the cost of gas production and liquefaction for Yamal LNG is much cheaper than for American LNG producers.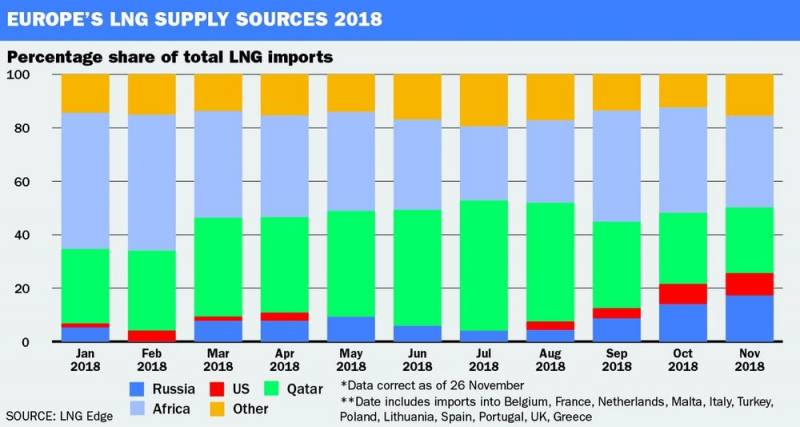 It should be recalled that in November 2018, Russia came out on the second place in Europe in LNG supplies and firmly fixed on it.