In Syria, near the border with Iraq, a mass grave was discovered. According to Adnan Afrin, one of the representatives of the Syrian Democratic Forces (DSS), the bodies of dozens of people were found in it, most of which were beheaded. It is reported by Reuters.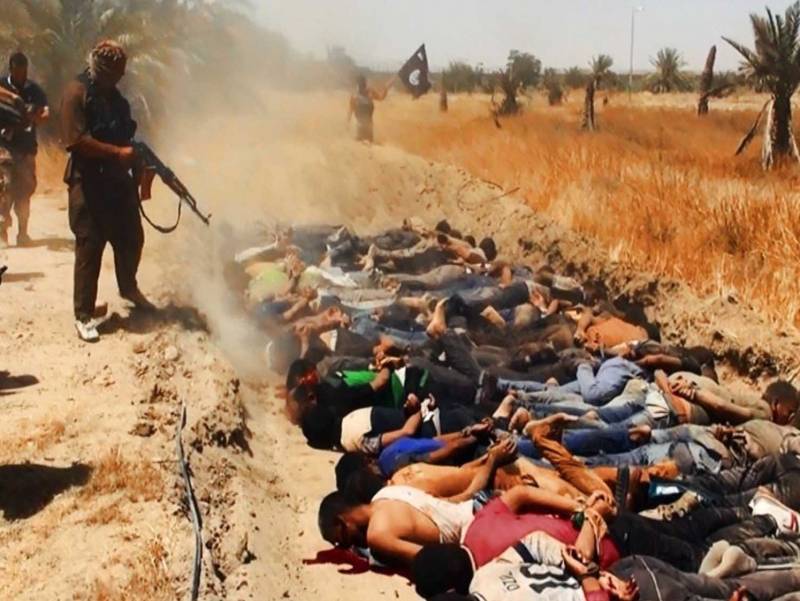 It should be noted that the "Democratic Forces of Syria" are a group consisting mainly of Kurds, but Arabs are also part of it. This organization is supported by Washington. However, despite the orientation of the group, this time we are not talking about accusations against the Syrian leadership.
The burial was found in the city of Baguz, which recently was completely under the control of the militants of the Islamic State (IG, a terrorist organization banned in Russia). The city was partially recaptured from the Islamists by the "Democratic Forces of Syria."
According to preliminary data, people belonging to the Yezidi minority (a nationality belonging to the Kurdish ethnic group) are in the grave. According to Afrin, most of those killed are women. It should be noted that the IG has been pursuing the Yezidis since 2014. Several thousand representatives of this people died or were abducted, tens of thousands became refugees.
Baguz is currently the only city in the Euphrates River Valley that has not yet been completely liberated from the terrorists of the Islamic State.
Earlier this month, in another Syrian city - Raqqa, which was also once controlled by IS militants, a burial was found, which is considered to be the most massive today. It found 3500 dead bodies of victims of terrorists.