Iranian Foreign Minister Mohammad Jawad Zarif announced his resignation. This event will inevitably have certain consequences, since Zarif was a symbolic figure not only for the Iranian, but also for the world
policy
.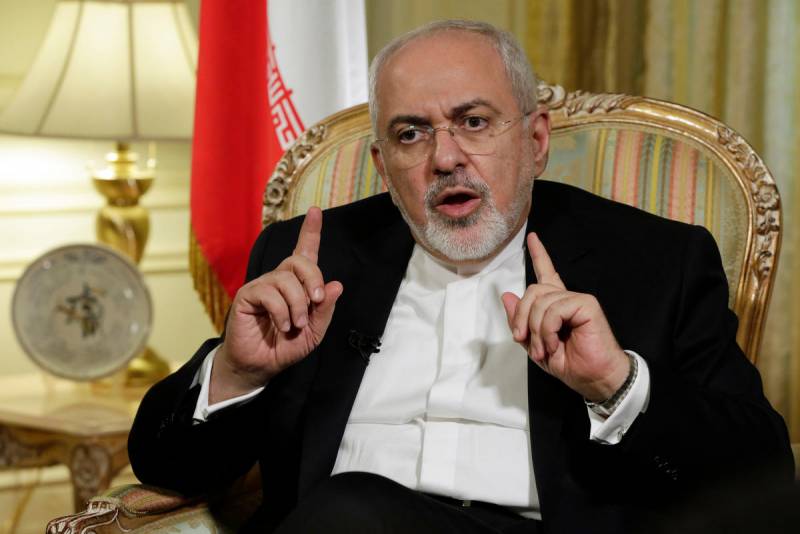 Mohammad Zarif is considered one of the initiators of Iran's agreements with the world community regarding the fate of the Iranian nuclear program. Zarif held the post of head of the Iranian diplomatic department for almost six years - since August 2013.
What is the reason for the resignation of the head of the Iranian Foreign Ministry is not reported. But it is known that the 59-year-old diplomat himself apologized for his "inability to continue serving." Also, the reaction to the resignation of Iranian President Hassan Rouhani is still unknown.
Zarif caused quite negative emotions among the American leadership. So, US Secretary of State Mike Pompeo called Mohammad Zarif the puppet of the "religious mafia" that rules Iran.
However, Pompeo also characterizes the current Iranian president, Hassan Rouhani, emphasizing that the fullness of political decision-making is in the hands of Ayatollah Ali Khamenei and his entourage, consisting of Shiite theocrats.
Recall that not so long ago, US President Donald Trump announced the withdrawal of the American state from a nuclear deal with Iran. It is possible that this circumstance, and it was Zarif who was one of the architects of the deal, influenced the political fate of the Iranian diplomat.
But, on the other hand, for a long time after the United States withdrew from the deal, he continued to fulfill his duties, and Washington's behavior was never the basis for Tehran to make any personnel decisions.
Therefore, if some external factors could affect the resignation of Zarif, then not the United States. Most likely, we can talk about some contradictions within the Iranian elite, including between representatives of secular authorities and religious circles, which have the authority to control secular authority.