The armed forces of Ukraine, which carry out a punitive operation in the Donbass, have long become a tradition to hide behind civilians on the contact line.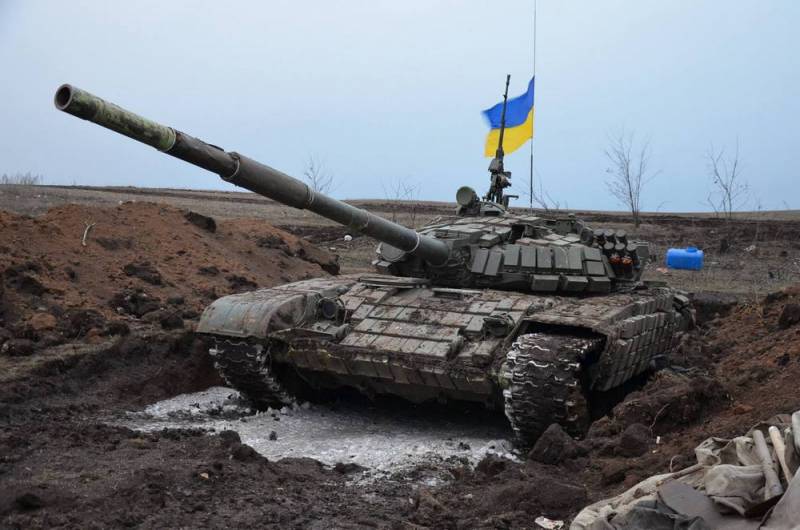 The representative of the Donetsk People's Republic, while talking with reporters at the Joint Center for the Control and Coordination of the Ceasefire (JCCC), made a statement that several tanks were placed near residential buildings in the settlement of Maryinka APU, which threatens the lives of civilians.
According to the representative, DNR observers recorded the unloading of several tanks from a transport platform in the residential sector of the village on Ordzhonikidze Street. Before unloading, terrain was masked.
The representative of the DPR in the JCCC added that the OSCE Special Monitoring Mission was notified on this fact. The leadership of the republic appealed to the OSCE representatives to check this message and take the necessary measures to prevent the recurrence of such situations.
According to the experience of the confrontation between Ukraine and the republics of Donbass that began in 2014, it can be said that contacting the OSCE will be useless, the best and only right measure against Ukrainian tanks will be their destruction.