As expected, on February 23, under the guise of deliveries of "humanitarian aid" to Venezuela, the United States organized a provocative act, which ended in shedding blood and exacerbating the situation. After that, official Caracas announced the severance of diplomatic relations with neighboring Colombia for its active participation in the provocative actions of Washington.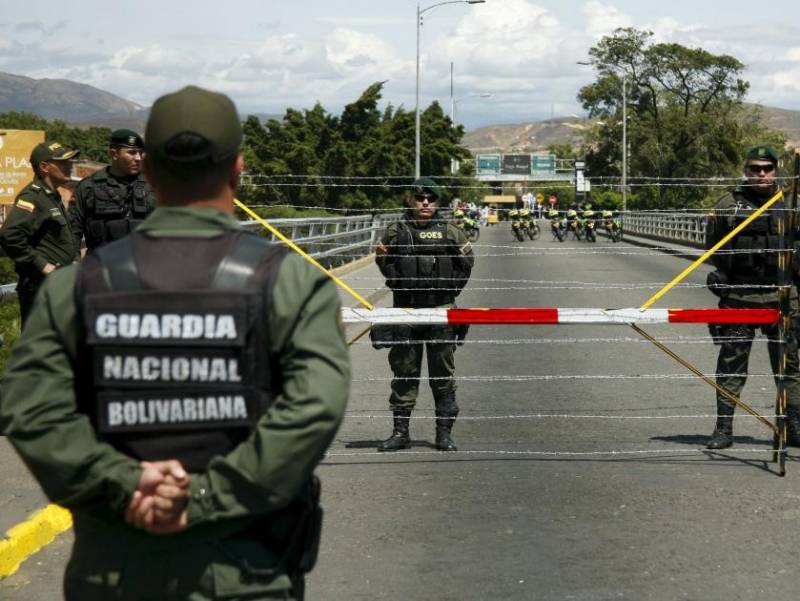 Venezuelan authorities ordered Colombian diplomats to leave Venezuela within XNUMX hours. The publication El National, citing sources in the Colombian migration service, reported that the four consuls, along with members of their families under the supervision of Venezuelan security forces, left the country on foot.
According to the publication, diplomats who left Venezuela led consulates in the cities of San Antonio, San Cristobal, Puerto Ayacucho and San Carlos del Zulia. Earlier, the territory of Venezuela left the Colombian ambassador Herman Castañeda.
The self-proclaimed "president" of Venezuela Juan Guaido (who was "appointed" to this position by US President Donald Trump, which contradicts both Venezuelan legislation and international law) spoke about his desire for Colombian diplomats to remain in the country.
However, Colombian Foreign Minister Carlos Holmes Trujillo was forced to be guided not by the opinion of the impostor (although Bogotá recognized him), but by order of the legitimate president of Venezuela, Nicolas Maduro.
To preserve the life and integrity of Colombian diplomats, they will return to Colombia as soon as possible.
- Trujillo said after Caracas announced the severance of diplomatic relations between the two countries.
US Vice President Mike Pence is expected to meet with Guaidó and with Latin American leaders supporting
policies
Washington in the region. At this event, it is planned to discuss further steps regarding Caracas.