The green signal at all traffic lights is the cherished dream of any motorist. After all, the lack of waiting at intersections could significantly save your time and fuel in the tank. And now, thanks to the Audi concern, such driving has become a reality, but, however, while the privilege is available only in some cities in the United States.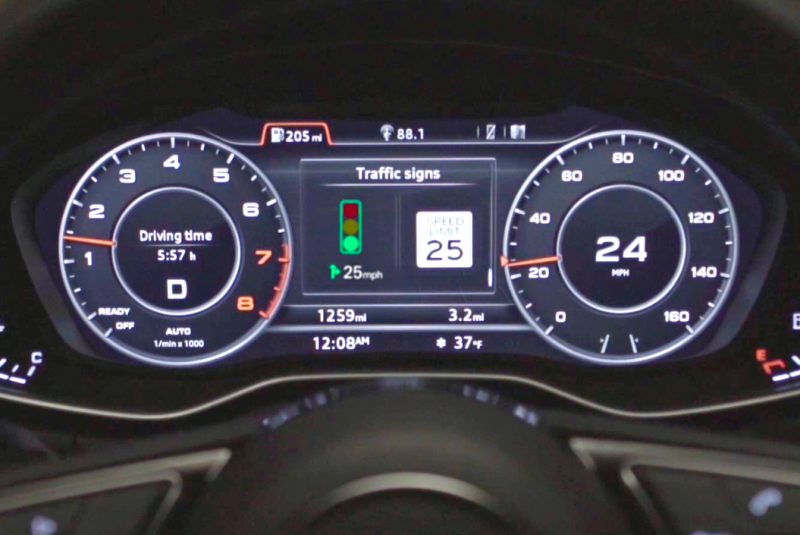 The innovative feature is called GLOSA (Green Light Optimization Speed ​​Advisory) and complements the Vehicle-To-Infrastructure Communication system. The latter allows the car to connect to the urban infrastructure and receive data on signs, markings and traffic lights. The development is already implemented in A4 (sedan), Q7 (SUV) and almost all 2019 Audi models (except: A3, TT and R8).
If in 2016, on the basis of V2I, the manufacturer implemented a red countdown timer, then GLOSA has become a more convenient and "advanced" solution. The system calculates the distance to the next traffic light, based on the location data from the 4G module on board the car, and then calculates the optimal speed at which all the signaling devices encountered in the path will glow green.
Information about the operating mode of the motion control devices comes from Traffic Technology Services. The latter, in turn, accumulates data from traffic lights at 4700 intersections and covers 13 cities in the United States.