In Russia, a new own
technology
liquefaction of natural gas. The patent for an interesting development was received by Novatek. Recall that Novatek is one of the largest Russian gas companies, existing since 1994. Its founder and permanent owner is Leonid Mikhelson. Currently, Novatek produces gas in the Yamalo-Nenets Autonomous Okrug - in the East Tarkosalinsky, Khancheysky, Yurkharovsky and other fields. In addition, the company structure includes several factories and a transport company.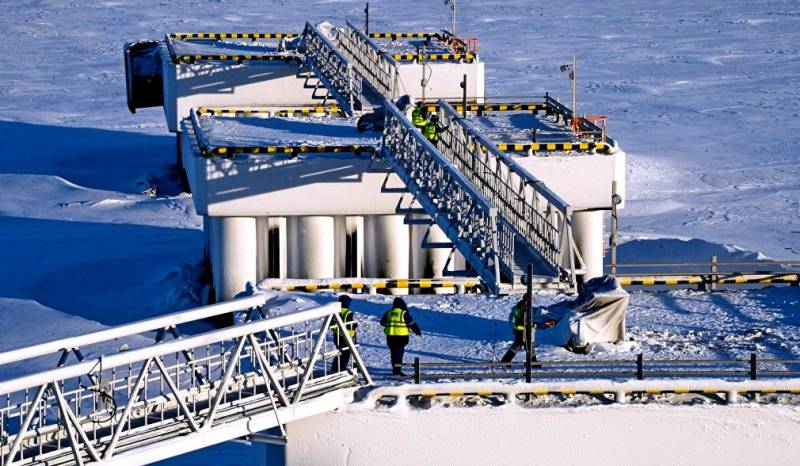 The new invention is called the "Arctic Cascade." This name was not chosen by chance - it is precisely the possibilities of the cold Arctic climate that will contribute to the process of gas liquefaction. The company has not yet disclosed a more detailed scheme of the technology. It is possible that the waters of the Arctic (and Antarctic) seas, which have a low temperature even in the summer season, can be used to liquefy gas.
Currently, Novatek has already built in the Sabetta settlement in the Yamalo-Nenets Autonomous Okrug the first phase of a gas liquefaction plant with a capacity of 5,5 million tons per year. So far, the company has licensed C3MR, the most popular gas liquefaction technology in the world today, for its plant, which was developed by the American company Air Products.
However, this technology, as experts say, has a very significant drawback - it does not fully take advantage of the cold Arctic climate and is designed to operate in temperature conditions from +45 to -34 degrees Celsius. Therefore, the new technology patented by Novatek will make it possible to use the features of the Arctic climate with much greater efficiency. It is known that Novatek plans to use the Arctic Cascade technology when launching the fourth line of the LNG plant in Sabetta, which will be designed for 0,9 million tons of gas per year. The company's specialists are proud to note that so far there are no analogues of such technology in the world. By the way, the technology is designed to use Russian-made equipment, which will reduce capital costs and improve the technological base for the production of liquefied natural gas in the Russian Federation.
Economic
The importance of such technologies to optimize the production of liquefied gas is enormous for our country. Although Russia now occupies far from a leading position in the global liquefied natural gas market, the country plans to seriously increase its share in the production of liquefied natural gas. Moreover, in 2040, global gas demand will increase by at least 40%, and the growth of liquefied natural gas will amount to 70%. The main consumers of Russian liquefied natural gas in the foreseeable future will be the countries of the Asia-Pacific region, to which the bulk of Russian LNG exports will be oriented.