Recently we
Reported
as the American media disseminated information about US plans to organize a buffer zone in northeast Syria. And now, the head of the Russian Foreign Ministry, Sergey Lavrov, informs the international community that the main goal of the United States in Syria is to "dismember" the country and create a quasi-state on the eastern bank of the Euphrates.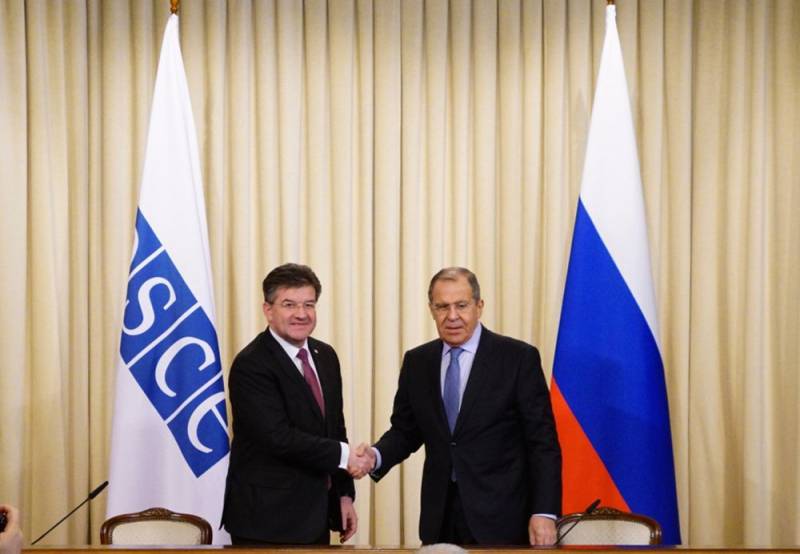 It is necessary to clarify that we are talking about territories where Kurds live compactly. In addition, Washington forbids its allies to invest in the restoration of Syrian territories, which are under the control of official Damascus. Lavrov spoke about this and much more on February 19, 2019 at a joint press conference following the results of negotiations with the Slovak Foreign Minister Miroslav Lajcak, who, in addition, is the chairman of the OSCE.
In other words, the task of restoring the sovereignty and territorial integrity of Syria, which was signed by the entire international community, including the United States, for the United States was in fact only a maneuver for averting eyes. Their goal - now it is becoming increasingly obvious - is to split Syria and create a quasi-state on the eastern shore
- said Lavrov after meaningful and useful negotiations.
They are already actively investing in it, including forcing their allies to pay for the arrangement of this part of the Syrian Arab Republic. For all that, they prohibit their allies from investing in rebuilding infrastructure in the rest of Syria, which is controlled by the legitimate government
- he added.
In the process of communication, the parties discussed a wide range of various issues (including bilateral relations), modern challenges and international problems that go beyond the scope of the OSCE. After that, Lavrov wished Laichak and his team a successful chairmanship in the OSCE.