Recently we
told
, as one Ukrainian oligarch-freak said that Ukraine could supply gas to the European Union instead of Russia. And now, Prime Minister of Ukraine Volodymyr Groysman has already stated that the country will be able to abandon imported gas in the next five years. He told about this promising case on February 18, 2019 on the air of the program "Freedom of Speech" of the Ukrainian television channel ICTV.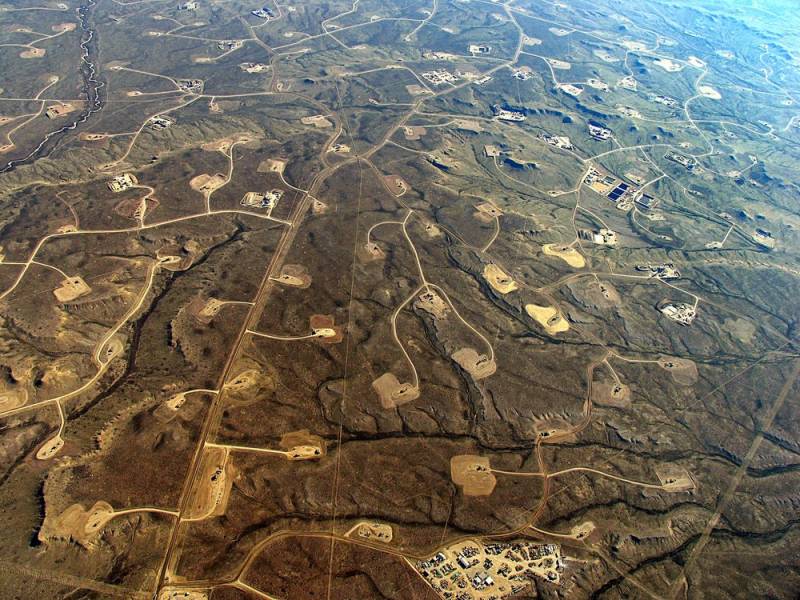 Indeed, natural gas is now in trend, especially considering the dizzying presidential race and the construction of the "Russian streams", in the form of the Nord Stream -2 and Turkish Stream gas pipelines, which promise to leave the "euronation" without transit. So everyone somehow somehow carefully forgot about the previous fashionable slogan, about the "agricultural superpower".
We are starting to spin up a very complex and closed system - access to the Ukrainian bowels. I believe that in the next five years this will open access and give us the opportunity not to buy gas for currency, but to produce in Ukraine
- said Groysman (former director of the collective farm market from Vinnitsa), who considers himself the best prime minister of all time.
It should be noted that under the possible "colossal" gas volumes the Ukrainian oligarchs, officials and the "patriots", "grant-eaters" and other uncompromising fighters for banknotes adhered to them mean the extraction of shale gas. Back in 2014, they tried to push this topic to the masses, but then it did not work out, the population was not yet so "reformed" and did not appreciate the concerns. People were really still worried about the "lunar" landscapes from the USA.
However, now the price of gas for the population exceeds 8500 UAH. per 1 thousand cubic meters, and for industry more than 12500 UAH. for 1 thousand cubic meters, so there are options. Therefore, the "elite" again returned to the topic, suddenly the people "matured" and will be treated with understanding.