It became known that Minsk in 2019 will adjust the country's defense plan for the next five years. The head of the Ministry of Defense of Belarus, Lieutenant General Andrei Ravkov, said this on the television channel Belarus 1.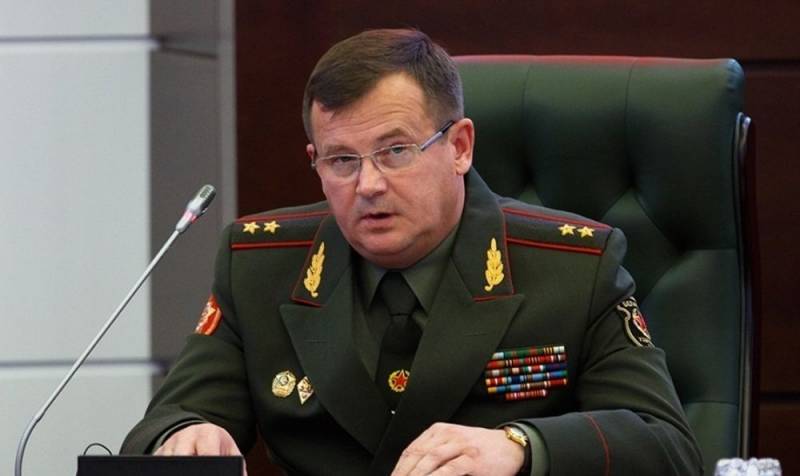 The Minister stressed that work in this direction is being carried out by the head of state, by the end of the year, an already adjusted plan will be presented. He will take into account all the modern challenges that Belarus has been confronted with.
In this regard, it can be assumed that the updated plan of defense of Belarus will be based on the new version of the Military Doctrine of the Union State of Russia and Belarus (SGRB). In any case, it looks the most reasonable, logical and correct.
Ravkov said that the adjusted defense plan of Belarus will be in force from 2020 to 2024. But 2019 for Belarus is not just a period of important military planning, the country expects the difficulties of various military events in which participation is planned.
This is a joint exercise with the Russian Federation "Shield of the Union-2019", which will be held on the territory of Russia, this is participation in ensuring the security of the European Games, this is the preparation and holding of the parade in honor of the 75th anniversary of the liberation from Nazi invaders
- Ravkov said, although the date of the agreed exercises is not yet known.
It should be noted that Minsk is openly irritated by the inexplicable bustle of a military nature that Warsaw has recently launched. Poland suddenly wanted the US military bases to appear on its territory. So Belarus can be understood, because it has a common border with Poland.
It should be recalled that in December 2018, Ravkov announced that the deployment of any foreign military bases in the adjacent territories would be considered by Minsk as a "threat". Moreover, by "threat" he means "factors or a combination of factors" which, in a given situation, can lead to an increase in "military danger to the level of a military threat". Therefore, the deployment of the Fort Trump military base in Poland "does not contribute to the strengthening of international and regional security and stability."
After that, in December 2018, amendments were prepared to the Military doctrine of the SGRB. The doctrine has already been approved and signed by the Belarusian and Russian parties. The previous Military Doctrine of the SGRB has been peacefully "dormant" since 2001, but over the past years there have already been too many questions to potential "partners". Therefore, in the period from 2016 to 2018, Moscow and Minsk jointly developed a new doctrine and it is a binding document.