It became known that the United States has created a new low-power nuclear warhead, which, as the Pentagon expects, will allow "more effective containment of Russia." We are talking about the W76-2 warhead created at Pantax in Texas to re-equip some of the Trident II (D5) intercontinental ballistic missiles (ICBMs) that are installed on strategic nuclear submarines.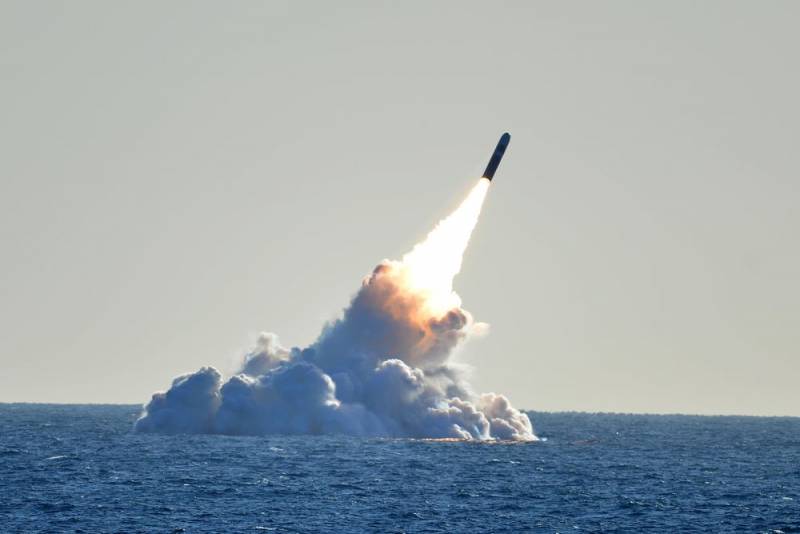 It is clarified that by the end of February 2019, the verification of the design of W76-2 should end, after which the procedure for preparing warheads for transferring the Navy will begin. And until the end of September 2019, the first batch will go to the Navy. This was announced by a representative of the US National Nuclear Safety Administration John Evans, speaking at a conference on nuclear deterrence.
It is noted that in the current fiscal year (started October 1, 2018), $ 65 million was allocated for the creation of new nuclear warheads. And for the next fiscal year, the John Evans department requested $ 60 million. However, the exact number of warheads was not disclosed, but it is reported that until September At least 2019 W20-76 warheads with a capacity of 2-5 kilotons each can be produced in 6. It is specified that nuclear testing is not required.
According to the Pentagon, the deployment of such tactical US nuclear weapons will not allow Russia to use its potential tactical nuclear weapons. Although this is a very controversial statement.
But the US Administration is confident that low-power nuclear weapons will make a full-scale nuclear war less likely. Thus, the United States will receive a more flexible deterrent in the form of W76-2.
It should be recalled that the American "trident" or UGM-133A Trident II (D5) is a fourth-generation three-stage ICBM. It can fly at a range of up to 11300 km. and has a separable warhead with thermonuclear warheads with a capacity of 475 and 100 kilotons. Trident II missiles now account for 52% of all US nuclear deterrence forces (SNF) and 100% of UK strategic nuclear forces.