The situation on the demarcation line in the Donbass remains difficult. Every day, there are reports of shelling by Ukrainian security forces of the territories of the self-proclaimed republics of Donbass (DPR and LPR) and the end of the civil war in Ukraine is not yet visible.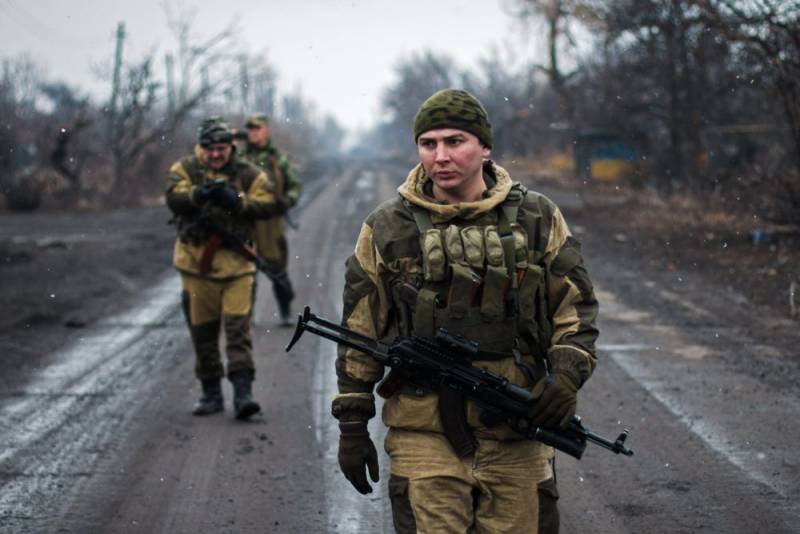 During the period from February 8 to February 14, 2019, 7 DPR servicemen were killed, another 4 were injured of varying severity. At the same time, since the beginning of 2019, 15 DPR servicemen have already died and 11 were injured. These are stingy lines of official statistics from the DPR Ombudsman, and this is someone's life. And this is only in the DPR.
For example, during the indicated time, the Ukrainian security forces fired 82 and 120 mm mortars from the villages of Leninskoye and Sakhanka, firing more than a hundred mines at them. What strategic meaning was in this is not clear.
In addition, on the night of February 15-16, 2019, Gorlovka was subjected to mortar shelling. This is a large city, forty kilometers north of Donetsk, in which more than 250 thousand people lived recently.
It should be noted that near the DPR there is the LPR and the situation there is no better. From there, they regularly report on shelling by Ukrainian security forces of settlements located on the territory of the republic.
For example, only on February 15, 2019, Ukrainian security forces fired on the territory of the LPR 9 times, the press service of the LPR People's Police reported. The most popular among Ukrainian siloviki are mortars of 82 mm and 120 mm caliber. This time, the LNR army's positions were fired at in the area of ​​the settlements of Zolotoe-5, Kalinovo, Molodezhnoye, Kalinovka.