It became known that President of Belarus Alexander Lukashenko refused to travel to Germany at the 55th (annual) Munich Security Conference (MSC). Instead, he preferred to meet with Russian President Vladimir Putin in Sochi.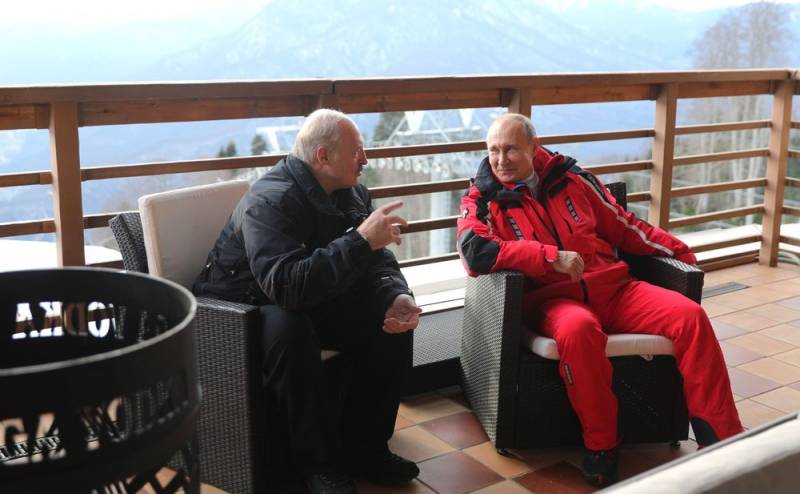 It should be noted that the MSC runs from February 15-17, 2019 at the Bayerischer Hof. The conference plans to attend from 35 to 40 heads of state and from 80 to 100 ministers. Russia at the event will be represented by Foreign Minister Sergei Lavrov.
For the heads of Belarus and Russia, joint issues of a trade, economic and humanitarian nature turned out to be more important than listening
accusations
about "Moscow interference" in the Ukrainian elections. But the main topic of negotiations between Putin and Lukashenko, according to many experts, was still the supply of Russian oil to Belarus.
It should be noted that after negotiations with his Russian counterpart, the Belarusian leader said that the sovereignty of Belarus and Russia is sacred.
Why do we need to raise the sovereignty of Russia and Belarus? This is an icon, this is holy
- said Lukashenko.
So he answered the question whether the topic of the sovereignty of Belarus was raised in communication with Putin.
We have no problems with sovereignty. Even in this context, they did not discuss this problem. We assume that today there are two states
- he stressed.
It must be added that Lukashenko flew to Sochi on February 12, 2019. He specified that during all three days of negotiations the topic of the oil tax maneuver was not discussed with Putin.