Fuel runs out in Ukraine. As reported
RIA News
, citing data from the Ministry of Energy, only 11,1 billion cubic meters of gas are in storage, which is a critically low level, and coal in warehouses of enterprises is about a million tons, which is 38 percent less than last year. Reserves of fuel oil are also depleted - they have decreased by 44 percent compared to the previous year.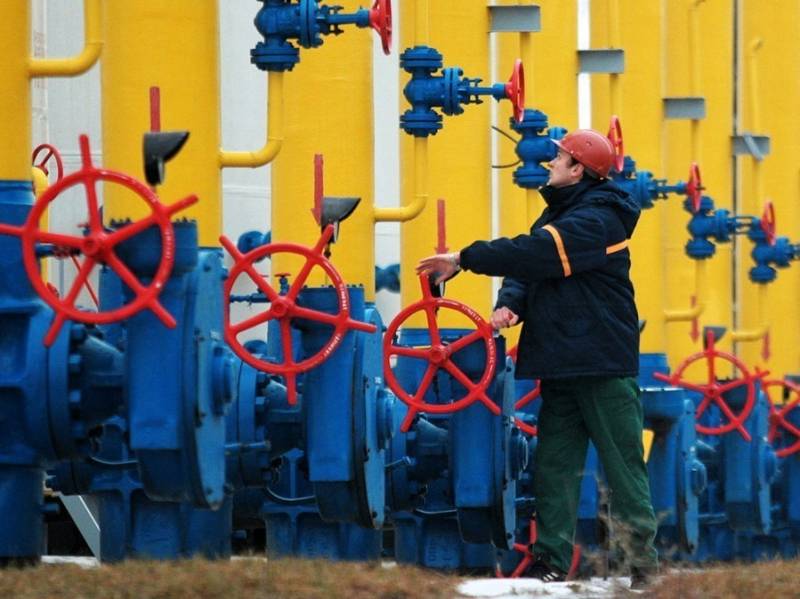 More than two months remain until the end of the heating season, but the situation is complicated. Ukrainians may lose heat this month. The weather also played a role - at the beginning of winter it was much colder than last year.
Independent authorities are trying to stretch the remains of gas. For the sake of this, they reduced the norms of its consumption for the population by almost three times. So, now, if the apartment has a gas stove, centralized hot water supply and there are no gas meters, then only 3,29 cubic meters of gas per person is allowed per month. Previously, this rate was 9,8 cubic meters.
For apartments with gas water heaters, the consumption rate previously was 18,3 cubic meters, and now it has been reduced to 5,39.
However, the authorities fear that this measure will not help. After all, underground gas storages are only 37% full. At the end of March, less than six billion cubic meters may remain. If the working pressure in the gas transportation system of Ukraine falls, then the gas supply to the population will have to be stopped. Or suspend gas supplies from Russia to Europe.
Last year, due to a shortage of "blue fuel", an action called "Fasten" was announced, aimed at saving gas. Then even the President of Nezalezhnaya Petro Poroshenko solemnly demonstrated the tightening of the gas tap at home. As a result, many houses in the countryside had to be heated with wood. But then it was even 10,5 percent more than this year.
According to Dmitry Marunich, co-chair of the Energy Strategies Fund, strana, a Ukrainian resource, everything that saves Ukraine from gas collapse so far is pretty warm weather. But according to weather forecasts, in February and March in some regions frosts are possible up to minus 15 degrees. Thus, in vain at Naftogaz they claim that "blue fuel" will be enough until the end of the heating season. The same publication, "Country", quotes the words of the head of special projects at the Kiev scientific and technical center "Psyche" Gennady Ryabtsev:
Without heat, whole cities are at risk. Moreover, our legislation does not provide for any liability for disconnections for service providers.
The situation is also becoming more complicated due to Naftogaz's claims against the Russian Gazprom. There are fears in society that, as a result, Gazprom may even tighten the valve and reduce transit volumes. In 2009, the country already had a gas collapse - then the inhabitants were sitting not only without heat, but also without electricity. No one wants repetition, and then the presidential election is just around the corner.