It became known that the Polish Foreign Ministry recommended that the president invite the Russian leader Vladimir Putin to events dedicated to the 80th anniversary of the outbreak of World War II. This was announced by deputy head of the department Bartosh Chikhotsky on the air of RMF 24 radio station.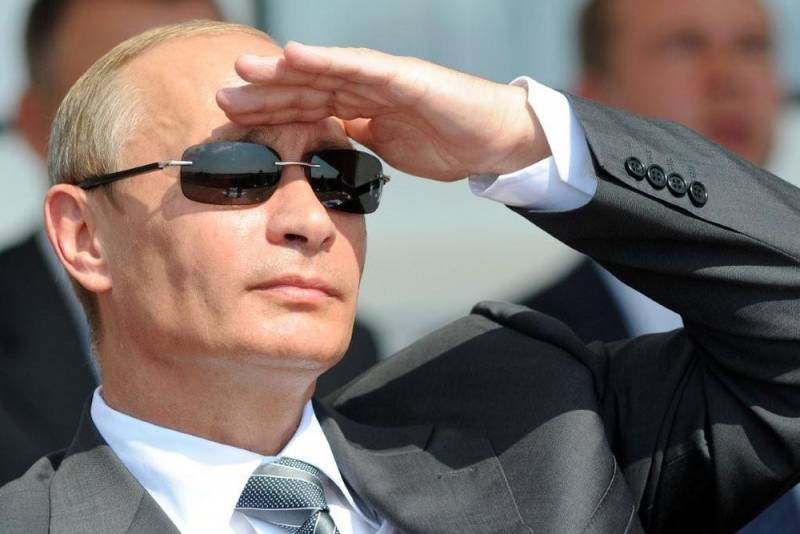 It should be noted that the Polish Foreign Ministry is headed by the famous nationalist-provocateur-Russophobe Jacek Chaputovic, who recently
said
German media about the need to deploy nuclear weapons in Europe. After that, the entire Polish Foreign Ministry literally in chorus convinced those around them that their leader was not quite correctly understood.
And now, another intriguing statement from Warsaw sounds. So, according to Chikhotsky, it was such a recommendation that the Polish Foreign Ministry responded to a request from the Office of the President of Poland. At the same time, Chikhotsky specified that President Andrzej Duda has the right to make a final decision.
It should be recalled that events commemorating the outbreak of World War II are regularly held on the Westerplatte peninsula near Gdansk. It was there that the Third Reich attacked Poland at 04:45 in the morning of September 1, 1939, and the war began, which went down in history as World War II.
At the same time, in Poland they recall how on September 17, 1939, the Workers 'and Peasants' Red Army (RKKA) entered Western Ukraine and Western Belarus, which, at that time, were part of Poland. At the same time, the Polish authorities try not to recall that when their country was liberated from Hitler's occupation in 1944-1945, the Red Army lost about 600 thousand soldiers and officers. Moreover, the monuments to them, for 30 years, are actively demolished throughout Poland. Moreover, the Polish authorities even openly disdain to come to Moscow on May 9, which already speaks of their real relationship.
But Warsaw regularly "buzzes" compensation, both from Germany and Russia. At the same time, forgetting that according to the results of the Second World War, Poland has already received all in all, including the lands transferred by Germany and the USSR. Given this, from any proposal in Warsaw, you can expect a dirty trick, and sometimes outright vileness. And attempts to push Russia and Germany, quarreling them together, also can not be discounted. Let's first complete the "Nord Stream - 2", and there we will see. So calmer and more reliable.